William Peel Profile
Blended Scotch Whisky
Blended Scotch William Peel is one of the best-selling whisky brands worldwide thanks to a huge following in France. Owned by Marie Brizard Wine & Spirits (MBWS), part of the of the Belvédère group with roots back to 1755, William Peel consists of 18 Highland and Speyside malts alongside Lowland grain whisky.
The brand is available in four expressions: original, Double Maturation, and as coffee and honey-flavoured liqueurs.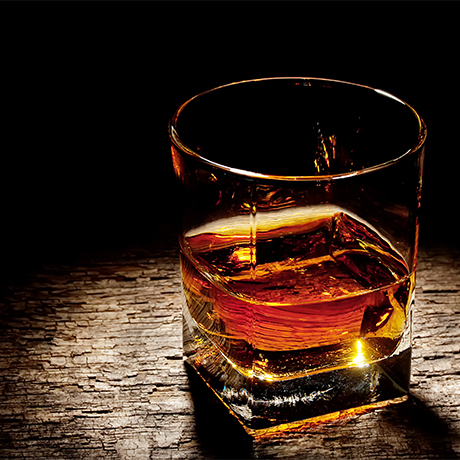 Production type

Blended Scotch
Single malt
William Peel History
William Peel is almost unknown in the UK but is the leading blended whisky brand in France, the world's largest export market by volume for Scotch. It was created by entrepreneur Bernard Magrez in 1964 when he established William Pitters International at Lormont in Bordeaux.
Initially Magrez imported various malts under the brand name before establishing William Peel as a blended whisky. Its sister brand, The Glen Peel, was also used to bottle single malts until 2005, when Marie Brizard et Roger acquired most of the spirits interests of William Pitters International. Under new ownership William Peel blended Scotch became a priority.
In 2006 Marie Brizard et Roger was acquired by the Belvédère Group and renamed Marie Brizard Wine & Spirits (MBWS). It is one of the few companies which is GI (geographic indicator) approved by HMRC which allows it to supply the vast number of supermarkets on the continent with Scotch whisky bottled in France after supply in bulk from Scottish distillers.
By 2014 William Peel was selling three million cases per year.
Timeline
1964

Bernard Magrez establishes William Pitterson International and the William Peel brand

1991

The Belvédère Group is founded

2005

Marie Brizard et Roger acquires the spirits assets of William Pitters International.

2006

Marie Brizard et Roger is purchased by the Belvédère Group, along with all associated brands, and renamed Marie Brizard Wine & Spirits.

2014

William Peel sells over three million cases in a single year
Owners Current owner
Marie Brizard & Roger International

2005 - present
Previous owner
William Ptters International

1964 - 2005
Contact
Address

Marie Brizard Wine and Spirits France Service




19, Boulevard Paul Vaillant Couturier




Ivry-sur-Seine




Paris




94200




France

Website

Visitor Opening Hours

Not open to the public