The Bridge Profile
Blended Scotch Whisky
The Bridge was the first blended Scotch whisky created by St Andrews Whisky Company, to 'bridge the gap' between malts and blends.
Created by Adelphi Distillery for the whisky merchant – the sister retailer to Peter Wood's St Andrews Wine Company – The Bridge was designed as a replacement for Glenmorangie's 'wonderful' Bailie Nicol Jarvie blend, which stopped production in 2014.
The constituent malts and grain whiskies within The Bridge are unknown, although the original batch was described as having notes of Christmas pudding and cinnamon, hinting at some Sherry cask influence.
A new expression of The Bridge is due to launch in 2017.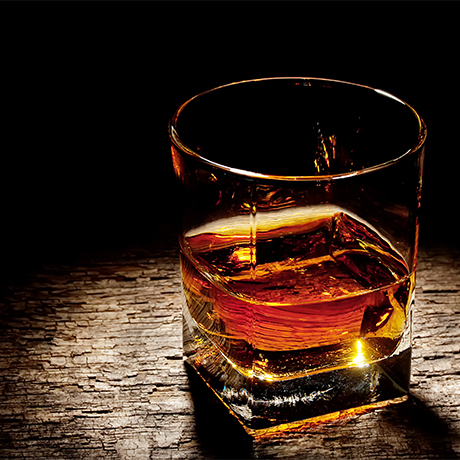 Production type

Blended Scotch
The Bridge History
The Bridge was launched by St Andrews Whisky Company in August 2015 as the first blended Scotch in a range of golf-inspired, limited edition single malts, which has since grown to a total of 11 releases including The First through to The Tenth.
The St Andrews Whisky Company Ltd was dissolved in late 2015, soon after The Bridge was released, and all further expressions have been produced by the St Andrews Wine Company since.
Timeline
2012

Peter Wood establishes The St Andrews Wine Company in St Andrews

2014

St Andrews Whisky Company is registered

July 2015

The First, the first in a series of golf-themed single malts, is launched

August 2015

The Bridge is launched in homage to Glenmorangie Company's discontinued Bailie Nicol Jarvie blend

November 2015

The St Andrews Whisky Company Ltd is dissolved and St Andrews Wine Company Ltd assumes control of whisky bottling
Owner Current owner
St Andrews Whisky Company

2015 - present
See also
Brand

A 20th century blend nurtured by Macdonald & Muir that was eventually withdrawn in 2014.

Distillery

A long-lost farm distillery, once sited between Musselburgh and Tranent.