Righ Seumas Profile
Blended Scotch Whisky
Named for King James I, Rìgh Seumas I is a vatting of 10-year-old Bruichladdich with older malts from Auchentoshan, Old Rhosdhu (produced at Loch Lomond), Arran and Tobermory.
The malts were matured in a variety of Madeira, French wine and ex-Bourbon casks before being vatted together and finished in first-fill Bourbon. The combination of casks and distillery characters creates a fruity, sweet and spiced flavour profile.
Producer Murray McDavid has also gone one step further and produced a blend – Rìgh Seumas II – using Rìgh Seumas I as a base. To the vatting it has added an eight-year-old single grain from Invergordon distillery to create a lighter, sweeter and more vanilla-centred expression.
Both whiskies are bottled at 46% abv without chill filtration.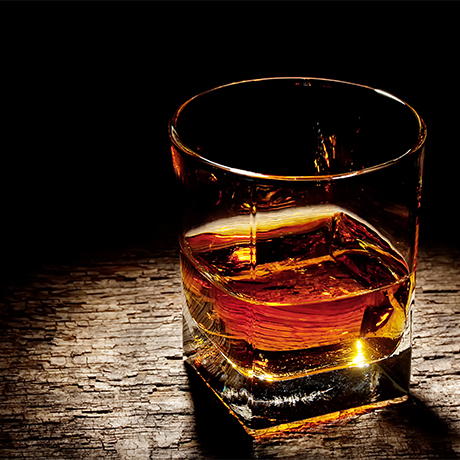 Production type

Blended malt
Blended Scotch
Righ Seumas History
Rìgh Seumas I and II were launched by Murray McDavid in 2015, as part of an overhaul of the independent bottler's portfolio. Rìgh Seumas I forms one of the five blended malts in The Vatting series, while Rìgh Seumas II exists as part of the Crafted Blend series.
Owners Parent company
Current owner
Murray McDavid Whisky

2015 - present