Glenglassaugh distillery
Highland Single Malt Scotch Whisky
Only the presence of two stainless steel washbacks (part of a 1966 refurb) alters the impression that little has changed. The new style is medium weight and very fruity with a heavy honeyed floral character. Some peated spirit is also made.
Region

Highland

Production type

Single malt

Distillery Status

Working
Glenglassaugh History
A late-Victorian distillery, Glenglassaugh was built in 1874 by local businessman James Moir and 18 years later became part of Highland Distillers. It didn't have a huge amount of time to prove itself as a downturn in the market saw it close in 1907 and not re-open until 1960, when once again the market was showing a sharp increase.
Blenders however found it a difficult customer, one of those highly individual malts which didn't rub along particularly well with other elements in a blend. Had the single malt market been up and running in the 1970s its story might be very different, but its sheer awkwardness meant it was deemed surplus to Highland's requirements when the whisky loch was filling in the early 1980s and firms were rationalising their estates. When it closed in 1986, no-one thought it would ever re-open.
Amazingly however it did. In 2008, a Russian-financed firm bought the plant and restarted production. In 2013, it changed hands once again, becoming the third member of the BenRiach Distillery Co. [with Benriach and Glendronach].
Although there is obviously a massive 22-year hole in stock, releases are being cleverly balanced between occasional (very) old bottlings and incremental works in progress from the new regime.
Timeline
1874

Local businessman James Moir builds Glenglassaugh

1892

The distillery is acquired by Highland Distillers

1907

Glenglassaugh is mothballed

1960

The distillery is completely rebuilt following around 50 years of stop-start production

1986

Glenglassaugh is mothballed once more

2008

The distillery is saved from silence by the Scaent Group, which bought it for £5m

2009

Liquid is released from Glenglassaugh in the form of a new make and six-months-old

2012

A visitors' centre is built and a young new expression, Glenglassaugh Revival, is released

2013

The distillery is bought by the BenRiach Company; Glenglassaugh Evolution is launched

2014

Glenglassaugh Torfa, a peated malt, is released
Owners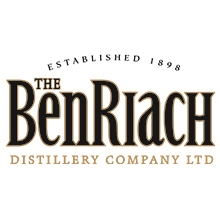 Parent company
Current owner
The Glenglassaugh Distillery Company
Previous owners
Scaent Group

2008 - 2013

The Edrington Group

1999 - 2008

Highland Distillers

1892 - 1999

James Moir

1874 - 1892
Contact
Address

Glenglassaugh Distillery




Portsoy




Aberdeenshire




AB45 2SQ




United Kingdom

Website

Phone

+44 1261 842367

Email

Visitor Opening Hours

Monday

10am to 4.30pm

Tuesday

10am to 4.30pm

Wednesday

10am to 4.30pm

Thursday

10am to 4.30pm

Friday

10am to 4.30pm

Saturday

10am to 4.30pm (May-Sept)

Sunday

10am to 4.30pm (May-Sept)
Missing Information?
We strive to provide the most up-to-date and accurate information possible, but if you think we have missed something or you have an image you'd like to share, then please let us know.
Get in touch