Macduff distillery
Highland Single Malt Scotch Whisky
Macduff distillery has a classic, clean and functional Delme-Evans design, with the stillhouse being the most intriguing part of the engineering.
In here are five stills – two wash and three spirit – all of which have upward-tilting lyne arms that have a right angled kink in them. The spirit stills also have horizontal shell and tube condensers. The character is nutty (slightly sulphury at new make stage), with quick mashing, short fermentation and cold condensers. It is this last technique which adds weight to the spirit. It could well be that the kink in the lyne arm helps create just enough reflux to contribute a balancing fruitiness.
Region

Highland

Production type

Single malt

Distillery Status

Working

Brands produced here

Glen Deveron
The Deveron
Macduff History
A modern distillery, Macduff (whose whisky is bottled by its owner as either Glen Deveron or The Deveron; Macduff is only used by independent bottlers) was built in 1960 to tap into the post-War whisky boom. The group of Glasgow brokers who were the original owners included Brodie Hepburn [see Tullibardine, Deanston] and it was through them, one imagines, that William Delme-Evans was chosen as architect. Brokers Block, Grey & Block were in charge between 1966 and 1972 when it became part of William Lawson, the whisky arm of Martini & Rossi.
The distillery had been slowly expanding in terms of production throughout its life and its Italian owner upped the number of stills to five in 1990. By then a range of single malts had been released, all under the name Glen Deveron.
In keeping with the Italian market's love of young fresh malts, a 5- and 8-year-old were early members of the range. Two years later, Martini merged with Bacardi and in 1995 Macduff became part of the Dewar's stable.
In recent years, the William Lawson blend has become a huge seller in Russia, but that hasn't stopped Dewar's plans to relaunch the single malt as Deveron.
Timeline
1960

Glasgow brokers Brodie Hepburn, Marty Dyke and George Crawford found Macduff

1963

Production officially begins at Macduff

1965

Macduff's stills are increased from two to three; two years later a fourth still is installed

1972

William Lawson, the whisky arm of Martini & Rossi, buys the distillery

1990

Macduff's fifth still is installed

1993

Bacardi purchases Martini, and Macduff becomes part of the Dewar's portfolio

2013

The Macduff Royal Burgh Collection is launched in duty free
Owners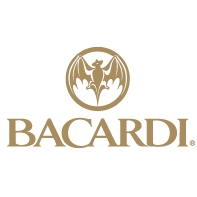 Parent company
Current owner
Previous owners
General Beverage Corporation

1980 - 1993

William Lawson Distillers

1972 - 1980

Brodie Hepburn, Marty Dyke and George Crawford

1960 - 1972
Contact
Address

Macduff Distillery




Banff




Aberdeenshire




AB45 3JT




United Kingdom

Phone

+44 1261 812612

Visitor Opening Hours

Not open to the public
Missing Information?
We strive to provide the most up-to-date and accurate information possible, but if you think we have missed something or you have an image you'd like to share, then please let us know.
Get in touch