Whisky enthusiasts will unite tomorrow (20 May) for a global celebration of whisky: World Whisky Day 2017. There are hundreds of events taking place all around the world, from the UK to Canada, from Tokyo to Tahiti. Melita Kiely selects some of the best.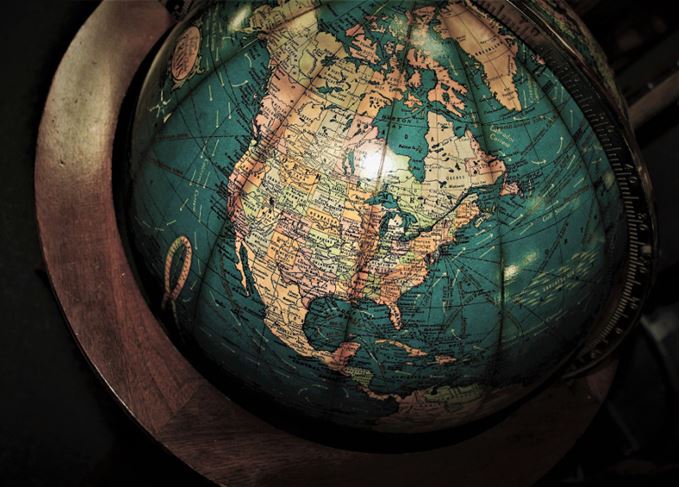 Whether you prefer Scotch, Japanese, Canadian, American, or whisky from any other region, there are more than 300 official events being held globally to help you celebrate World Whisky Day 2017.
Festivities kicked off in Scotland earlier this week, when World Whisky Day founder Blair Bowman visited a record-breaking 60 Scotch whisky distilleries in one day, collecting 55 whiskies along the way.
The complete haul of 56 bottles will be raffled (tickets cost £1) and the entire proceeds donated to the Just a Drop charity, which works to provide clean, accessible, safe water and sanitation programmes to those in greatest need.
So to help you get into the World Whisky Day festivities, we've compiled a selection of whisky events from around the world that are not to be missed.


The Pitt with the World Whisky Day Team (Scotland)
Location: The Pitt, 125 Pitt Street, Edinburgh, EH6 4DE, UK
Time: 12pm-10pm
Tickets: £2
The team behind World Whisky Day will be camped at the global headquarters for the day: The Pitt in Edinburgh. There will be eight stands serving an array of street food to satiate your appetites, Barney's Beer Bar and whiskies from the Pop-Up Cocktail Kitchen. The Dewar's Scotch Egg Club bar will also be selling some top whiskies and, of course, some of the finest Scotch eggs around. Plus, don't miss out on the chance to play chicken bingo. Live music will be provided by The Coaltown Daisies, with comedy entertainment from JoJo Sutherland, plus face-painting from 2-4pm. And if that wasn't enough, there'll also be whisky hoopla, World Whisky Day temporary tattoos, demonstrations of this year's World Whisky Day cocktail and a chance to meet World Whisky Day founder Blair Bowman and win his new book.


Whisky Day Cracow (Poland)
Location: Forty Kleparz, Kamienna 2, Cracow, 30-001 Poland
Time: 12pm-8pm CEST
Tickets: PLZ79
Taking place in the historical buildings of the Forty Kleparz in Cracow, Poland's whisky lovers will gather for a day of dramming and celebration. With a Prohibition theme, the event promises whiskies from around the globe, wine, beer, music, masterclasses and like-minded company. Those who care to carry on celebrations well into the night can do so at the after party at Club Forty Kleparz.


Whisky Tasting Flights at Tokyo Bird (Australia)
Location: 226-228 Commonwealth Street, Surry Hills, Sydney, NSW 2010
Time: 1pm-11.30pm AEST
Tickets: From A$30
Sydney dwellers, if you like Japanese whisky head to Tokyo Bird in Surry Hills, which boasts one of the largest Japanese whisky collections in Australia. Entry costs A$30, which will guarantee you a two-hour session covering the 'Peated Malts of Distinction' flight – though other flight options are available at an additional cost.


The Beer, Bourbon and BBQ Festival (US)
Location: 963 World's Fair Park Drive, Knoxville, 37916, US
Time: 12pm-6pm BST
Tickets: US$35
This World Whisky Day festivity promises everything you need: Bourbon, beer, live music, cigars, barbecues and more. Guests will receive a souvenir tasting glass on arrival, and have the chance to sample 40 Bourbons and 60 beers on tap. The barbecue is said to be 'pork worship at its finest' and the festival promises to keep the 'portions heavy and the prices low'.


The Art of Blending (Scotland)
Location: The Scotch Whisky Experience, 354 Castle Hill, The Royal Mile, Edinburgh, EH1 2NE
Time: All day
Tickets: £15
Head to the Scotch Whisky Experience for an historical exploration of the art of blending. Enjoy any Scotch Whisky Experience tour and see an exclusive exhibition dedicated to the first blended whiskies, Usher's Green Stripe and Usher's OVG. Then head to the venue's Amber Whisky Bar for a specially designed flight of blended whsikies from history, complete with tasting notes and stories of the original blenders who made them.


World Whisky Day at Gemenc Distillery (Hungary)
Location: Gemenc Distillery, Bajai út 27, Pörböly, 7142 Hungary
Time: 10am-8pm CEST
Tickets: Free
Gemenc Distillery is Hungary's only dedicated whisky distillery, and plans to open its doors this World Whisky Day to celebrate. Head down for tours of the site, indulge in the food that's on offer and soak up the live music entertainment.


World Whisky at Lodi – The Garden Restaurant (India)
Location: Lodi – The Garden Restaurant, Lodhi Road, New Delhi, 110003 India
Time: All day
Tickets: Entry is free, whisky tasting flight costs INR2,000
The Delhi restaurant is toasting the art of blending this World Whisky Day, and is ready to prove just how fun and accessible whisky can be. To mark the occasion, the venue has put together a flight of four blended whiskies from all around the world, complete with tasting notes, for you to enjoy as you wish – neat, with water, over ice, or mixed.


Battle of the Independents, Linkwood (Singapore)
Location: 01-25 Chijmes Caldwell House, 30 Victoria Street, Singapore, 187996
Time: 5pm SGT
Tickets: SG$88
Whisky company The Single Cask is hosting another battle of the independents to celebrate World Whisky Day. Five different Linkwood whiskies will go head-to-head in the quest to crown a victor. Whiskies will include Linkwood 1999 13 Years Old (Ian Macleod), Linkwood 1996 16 Years Old (Hunter Laing), Linkwood 1997 16 Years Old 'Citrus Burst' (Wemyss Malts), Linkwood 1995 18 Years Old (The Single Cask) and Linkwood 1984 26 Years Old (The Single Cask). Guests will get to try each expression and pick their favourite. Once the votes have been counted and verified, the winner will be announced at the end of the night.


Malt Master World Whisky Day (Hong Kong)
Location: Garage Society, 299 Queen's Road Central, Hong Kong
Time: 6pm HKT
Tickets: HK$350
Bring old friends and make new ones is the mantra for this World Whisky Day event, which promises a night filled with music, food and more than 50 world whiskies, including brands such as Ardbeg, Macallan, Kavalan, Amrut and Bowmore.


World Whisky Day Whisky and Cheese Tasting (France)
Location: The Brklyn, 58 Rue Quincampoix, Paris, 75004
Time: All day
Tickets: €40/50
If you love cheese and whisky, and happen to find yourself in Paris this World Whisky Day, then stop by The Brklyn bar to sample its whisky and cheese pairing flights. A selection of Highland, Lowland, Island and Speyside Scotch whiskies have been carefully matched with French cheeses. Guests can opt for three whiskies with five cheeses, or four whiskies with six cheeses.