From immersing yourself in Scotch's heartlands to hanging out at rock 'n' roll festivals deep in Bourbon country, these are the top 10 must-attend whisky shows to visit in 2018.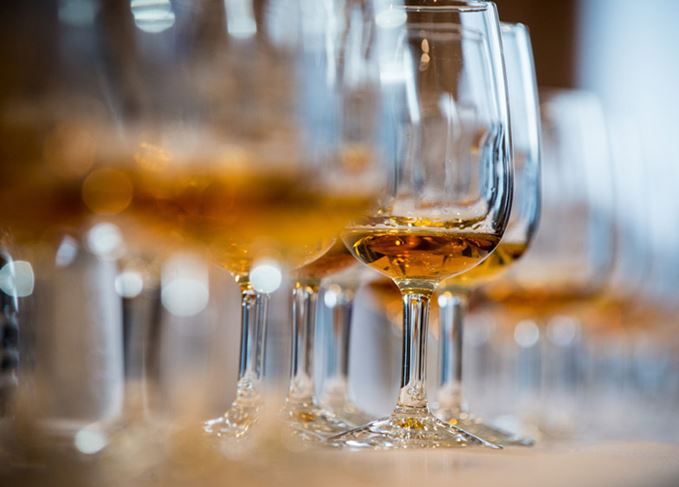 Seasoned whisky festival-goers will have experienced the giddy thrill of finding open bottles of all their favourite drams in one place, rubbing shoulders with whiskies never tasted before. The entertainment ranges from live music, dinners and exclusive masterclasses to extravagant interactive exhibits and live comedy.
With so many events both established and new held across the globe, how does any whisky fan choose between them? Here are some of the biggest and best festivals and shows dominating the calendar this year. Whether folk music, murder mysteries or DJs are your thing, make this the year you step outside your door and celebrate great malts with mates old and new.

Whisky Live

City attraction: Over 10,000 people attended Whisky Live Paris in 2017

Where: Global
When: Various
Price: Various
Tickets: whiskylive.com
Who should go: Everyone who can get to a capital city
The very first Whisky Live events were held in Tokyo and London in 2000. Since then, Whisky Live has grown into an industry juggernaut, with shows held throughout the year spanning six continents.
It's an ever-evolving franchise with food, drink and unique entertainment based on the location of each given event.
In previous years Tokyo attendees have been treated to a traditional Japanese Noh play, while the Paris show lines up a queur of bars and food trucks on Cocktail Street along the banks of the Seine. If you're visiting a major capital city this year, there's a good chance you'll be able to attend a Whisky Live show. London, Paris and New York are sure to be among the biggest and best you'll find this year.

Spirit of Amsterdam
Dutch culture: Spirit of Amsterdam is hosted at Amsterdam's historic Zuiderkerk church


Where: Amsterdam, Netherlands
When: 3 March 2018
Price: From €10-€120
Tickets: thespiritofamsterdam.com
Who should go: Foodies and cocktail fans
The Netherlands whisky show is back for its fourth consecutive year. In previous years, guests have been greeted at the door by wailing bagpipes, while inside rare whiskies are paired with world-famous Dutch cheese and desserts both traditional and outlandish.
Although the exhibitors are out in force, the real star of the show is the venue. Where else could you sip a freshly-made whisky cocktail inside a 17th century church, while a DJ spins on the decks?

Whisky Jewbilee

Keen observation: The weekday whisky shows are perfect for those observing Shabbat


Where: New York, Chicago, Seattle, USA
When: 15 March 2018 (Seattle, sold out); 7 June 2018 (New York); 8 November 2018 (Chicago)
Price: US$140 including grand tasting and buffet packages
Tickets: whiskyjewbilee.com
Who should go: Those observing both Shabbat and Speyside
The Whisky Jewbilee began in 2012, when the three founders wanted to throw a great whisky event on weeknights to accommodate those who observe Shabbat. Kosher catering soon followed, and in a few short years the event became a bona fide success, hosting events in three different cities with over 250 different whiskies to sup. While masterclasses on limited bottlings and rare whiskies abound (including last year's tasting of all the Fèis Ìle Islay bottlings) stay for the food, including a beef brisket any Jewish family would be proud of.

Whisky Fair, Limburg

Limburg calling: Old favourites and rare treats are a major draw for the Whisky Festival


Where: Limburg, Germany
When: 21-22 April 2018
Price: €10, not including drams
Tickets: festival.whiskyfair.com
Who should go: The armchair connoisseur
Old, rare whiskies and immense crowds of die-hard aficionados have been hallmarks of the Whisky Fair in previous years. It's small wonder – the list of exhibitors for the Whisky Fair in Limburg, Germany reads like a who's who of the industry. Legendary distillers, blenders and the biggest names in whisky will descend on Limburg Town Hall this Spring along with new distillers from across the world. Between new expressions and old favourites, over 2,000 bottles will be opened for tasting. Prost!

Spirit of Speyside Whisky Festival

Spiritual pursuit: The entire Speyside region comes alive during the week-long celebration


Where: Moray area, Scotland
When: 3-7 May 2018
Price: Dependent on individual events
Tickets: spiritofspeyside.com
Who should go: Scotch lovers far and wide
The Spirit of Speyside spans five days and 500 events held in multiple venues across the entire Speyside region. A celebration of all things Scotch, Spirit of Speyside is a self-styled 'mecca' with ticketed events running across the banks of the River Spey, including the ability to tour distilleries usually closed to the public. This free-to-attend festival, with the opportunity to 'pick and choose' your events, means no two people's festival experience will ever be alike. From the first salvo of drams, food and music at the Opening Ceilidh dance to 8-wheeler argocat rides across the Glenlivet hills, the possibilities are endless.

Spirit of Toronto

Whisky and jazz: Visitors to Spirit of Toronto can enjoy over 100 spirits along to live music


Where: Toronto, Canada
When: 5 May 2018
Price: TBA
Tickets: spiritoftoronto.ca
Who should go: Snappy dressers and lounge jazz fans
Toronto's annual whisky festival is a packed evening of bossa nova and jazz music, slick exhibits by world-famous brands and challenges for tasting buffs. Whisky sommeliers task punters to guess a spirit's country of origin by nose and taste, while mixologists work the next stand over and masterclasses are held in the venue's lower levels. Attendees are encouraged to dress to impress, turning the Spirit of Toronto into a glossy, urban experience.

Whisky Stramash
Different strokes: Creativity and tradition come together at the anarchic Stramash


Where: Edinburgh, Scotland
Dates: 19-20 May 2018
Price: From £29-£42
Tickets: thewhiskystramash.com
Who should go: People new to whisky (prepare to be amazed)
Big brands and bigger surprises turn out at the annual Stramash. A whisky show with a difference held in Surgeons' Hall on Edinburgh's Nicolson Street, previous years have featured murder mysteries, pop-up speakeasies, on-site barbers and masterclasses live-streamed on the online platform Periscope. An innovative, disruptive event designed to attract a new audience to the whisky scene.

Islay Festival of Malt & Music

Music and malt: Islay celebrates the island's cultural heritage in addition to its whisky


Where: Islay, Scotland
When: 25 May – 2 June 2018
Price: Individual events range from £12-£35
Tickets: islayfestival.com
Who should go: Folk fans and peat lovers
Fèis Ìle, as the festival is known in Gaelic, dominates the small island of Islay. People from across the globe flock to the island in their thousands to celebrate the music, culture and great malt whisky of the tiny Scottish isle. Each of the island's distilleries throws open its doors for a party on a different day of the week, commemorating the occasion with an exclusive Fèis Ìle bottling. Communities get involved across the island, with entertainment ranging from folk music and comedy gigs with nosings, tastings, fishing and celebrations of Gaelic culture. Book accommodation – and your ferry or flight ticket into the island – well in advance to avoid disappointment.

Bourbon & Beyond
Rock out: Bourbon and Beyond has a more 'festival' vibe than most conventional shows


Where: Louisville, Kentucky
When: 23-24 September 2018
Price: Camping starts from $125
Tickets: bourbonandbeyond.com
Who should go: Biker jacket owners and country lovers
A recent addition to the stable of festivals, and certainly a welcome one. Where else could you find celebrity chefs rubbing shoulders with rock stars over a glass of Bourbon? It can only be Bourbon & Beyond, a rock music, whiskey and food festival held at Louisville's Champion Park, topped off with good old-fashioned southern hospitality. Headliners have included Stevie Nicks, the Steve Miller Band and Designated Survivor star Kiefer Sutherland, while craft distilleries exhibit alongside big guns like Jim Beam and Jack Daniel's. Undoubtedly one of the coolest festivals happening this year.

The Whisky Exchange Whisky Show

Extra! Extra!: The industry turns out in force during the annual Whisky Show


Where: London, UK
When: 29-30 September 2018
Price: From £90-£180
Tickets: whiskyshow.com/london
Who should go: Lovers of all whisky
Industry legends, big-budget exhibitors, educational masterclasses and exclusive bottlings make The Whisky Show a must-visit every year. Visitors also get a single 'Dream Dram' token included in the price of their ticket: a pass to 'the rarest, most sought after whiskies at the show', with a minimum RRP of £500. Capping the show off with a dram outside on the banks of the Thames is a perfect way to end the Glastonbury of UK whisky festivals.