Given the amount that James Bond drinks in the works of Ian Fleming, it's a wonder he can find his car keys, let alone save the nation. Tom Bruce-Gardyne details 007's changing drinking habits.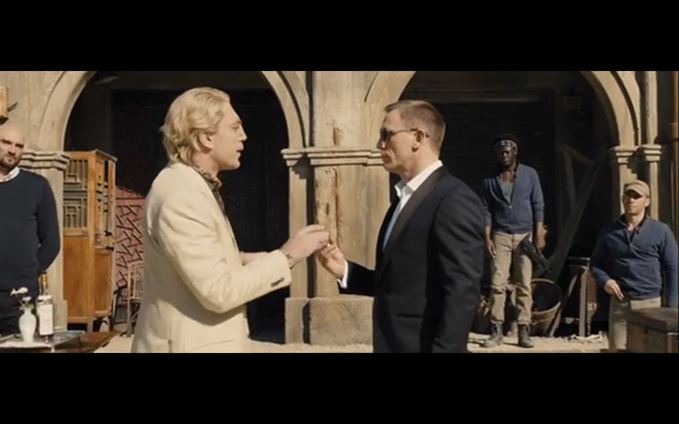 It's a thirsty business being the most famous spy on the planet. After a hard day's work being beaten up, shot at and blown up in the service of Her Majesty, who would begrudge a man a drink?
Commander Bond gets through a staggering number of them in the novels by Ian Fleming. According to the 'Minister of Martini' – a lapsed presence in cyberspace – Bond averages just seven pages of the original Signet paperbacks before he is back on the sauce.
Yet he is positively abstemious compared to his creator – a borderline alcoholic who got through up to a bottle of gin a day at his Jamaican home, Goldeneye.
Fleming's doctor advised him to switch to Bourbon – the drink Bond consumes most of in the novels, followed by the inevitable Martini, and Scotch drunk neat or with soda.
The Martinis were originally gin-based, but changed to vodka – which the author thought was slightly healthier. It was not enough to save Fleming, who died of a heart attack in 1964 aged just 56.

'Borderline alcoholic': Bond creator Ian Fleming

The movies raided a different part of the drinks cupboard. The Scotch and Bourbon were replaced by a tide of Champagne and vodka Martinis, invariably 'shaken, not shtirred'.
With Sean Connery the catchphrase sounded rather sophisticated, but slipped into self-parody on the lips of Roger Moore and was snuffed out altogether by Daniel Craig in Casino Royale.
When some hapless barman trots out the line, he is greeted with almost audible groans from the audience, and a withering stare from Craig…
'Do I look like I give a damn?'
The triumph of vodka over whisky in the films is interesting, given what was happening in the spirits market at the time. Compared to all the ancestral baggage around Scotch, vodka travelled light as a thoroughly modern, free spirit.
To what extent the films reflected or led these changes in perception is unclear, but there was a definite shift in consumption as a younger generation in the West embraced vodka, while whisky slipped into a stately and seemingly irreversible decline.
But perhaps it was really down to product placement – and the fact that, in film after film, Smirnoff was willing to throw a stash of money at Bond.
Cynics may wonder if today's script writers simply type in 'Bond orders a drink' every seven pages, and the word 'drink' is later auctioned to the highest bidder among the big brand owners.
Of course, there would have to be limits, as you couldn't see Bond relaxing with a bottle of Buckfast or Bols Advocaat after some explosive climax.
But, as Daniel Craig admitted after the release of Skyfall: 'This movie costs a lot of money to make [and] nearly as much again to promote, so we go where we can.'
And, for Skyfall, Dutch brewer Heineken was among those the studio bosses went to – said to have stumped up £28m, or almost one-third of the total production budget.

Bond beer shock: Daniel Craig with a cold Heineken in Skyfall

In return, Heineken got a glossy advert starring Craig and a few fleeting frames in the movie where Bond is seen clutching the signature green bottle.
But this was nothing compared to the bottle of 1962 Macallan from its 'Fine & Rare' collection which plays a starring role in one scene…
The whisky is mentioned by name as '50-year-old Macallan' – a reference to the 50th anniversary of the films – and poured into a shot glass placed, William Tell-like, on the head of Bond girl Sévérine (Bérénice Marlohe).
Instead of a bow and arrow, 007 and his nemesis – Silva (Javier Bardem) – try to shoot the glass off her head.
Apparently Macallan owner Edrington was unaware of which scene the whisky would appear in. There were some concerns over mixing guns and alcohol – hard to avoid in Bond – and a lot of delight.
How much money changed hands is a tightly guarded secret, and not one that Ken Grier, Edrington's director of malts, is about to divulge.
'You know, 50 people have asked me that including Alexandre Ricard [boss of rival business Pernod Ricard]. Maybe, in my dotage, when I'm long out of the industry, we can have a chat.'