For the whisky lover who has (pretty much) everything, coming up with a thoughtful gift can present a bit of a Christmas conundrum. So, to ease the stress of festive shopping, we've put together a Christmas gift guide to inspire ideas for budgets both big and small.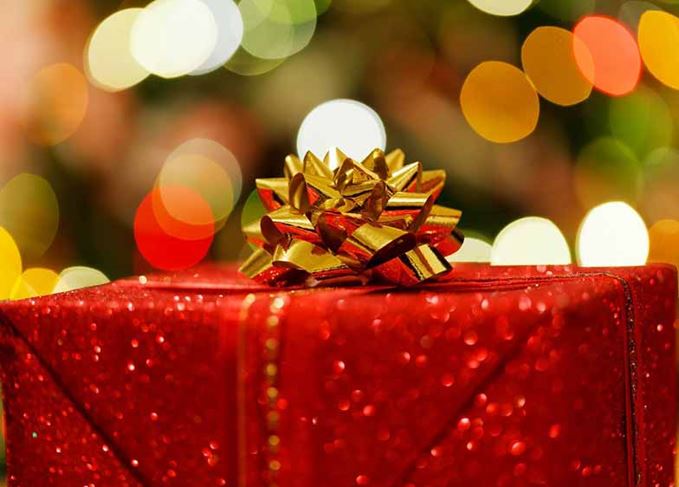 It's always nice to find a bottle of your favourite Scotch whisky sitting beneath the tree on Christmas Day, but there's also nothing wrong with straying from the norm when it comes to gift-giving.
That's why we've searched far and wide to compile a list of whisky-related present ideas to accommodate all spending limits and personality types. Browse through our top picks below, arranged by the intended recipient.


The whisky hipster: Chivas Whisky barrel wood troubadours
US$249.99
Chivas Regal partnered with LSTN Sound Company earlier this year to create a limited edition gift tin, and these Chivas whisky barrel wood headphones. Made from reclaimed American oak from ex-Chivas whisky barrels, the headphones are said to provide 'excellent tonal balance with crisp highs and rich lows'. What's more, the ear pads and adjustable headband are made from vegan leather, and the nylon-wrapped cables are tangle-resistant. The headphones come in a wooden gift box, complete with a canvas drawstring travel bag and two sets of removable cables. The Chivas Regal Generosity: Amplified limited edition gift tin is also available globally for around US$40.


The affluent whisky drinker: Johnnie Walker Blue Label Asprey Decanter
£2,795
We understand that not everybody has the means to purchase limited edition whiskies whose prices run into triple or quadruple figures. But, for the few who do have substantially larger spending budgets to play around with, this Johnnie Walker Blue Label collaboration with British designer Asprey is worth considering. Each gift set features a hand-blown whisky decanter, two crystal tumblers and a 70cl bottle of Johnnie Walker Blue Label. Not only this, but buyers can add a personal touch with an engraved message by Philip Lawson Johnston, the Queen's official hand engraver of glass.


The fashion sophisticate: House of Cheviot socks
From £12.99
Scotland-based House of Cheviot is known for its Highland hosiery, from more costly cashmere styles to affordable, fun and festive designs. Simple but stylish, the company's collections offer a little luxury and make excellent stocking-fillers [Can you use socks to fill a stocking? – Ed].


The cheese addict: Glenturret-washed cheese
From £7.50
What is Christmas without a post-dinner cheese board? And what goes well with cheese? Whisky. It's an unbreakable cycle. This particular type of cheese, Strathearn, from Comrie, is matured for four weeks and washed in a Glenturret 10-year-old single malt Scotch whisky-flavoured brine every other day. The cheese is so good, it received a gold award at the World Cheese Awards in northern Spain last month.


The zen-seekers: Whisky-scented candle and soap
From £4.45
Skip the mad rush at Lush this festive season and opt instead for some whisky-scented toiletries from family-owned Scottish boutique Purdie's. Available both in store and online, the store stocks a wide selection of candles, including ones that smell like whisky, Oban harbour and Scottish heather. Plus, the company's collection of organic handmade whisky-scented soaps – including Glengoyne whisky and honey oats, and Macallan whisky and lime – is sure to please family and friends looking for a little relaxation this Christmas.


For 'Mark Darcy': Laphroaig Christmas jumper
£30
Bridget Jones's Baby was one of the biggest film releases of 2016. But who can forget the infamous reindeer Christmas jumper worn by the lead protagonist's on/off love interest Mark Darcy in the original film? Christmas jumpers are the Marmite of clothing, the garment that divides families: you either love them, or hate them. And so it seems only fitting that Laphroaig, a distillery that by its own admission splits opinions among whisky drinkers, should release its own #OpinionsWelcome Christmas jumper. So, if you know someone who's keen on their Christmas pullovers as well as smoky Islay drams, this gift will suit them well.


The nosy drinker: Le Nez du Whisky
£275
For the whisky lover who's keen to develop his or her senses, Le Nez du Whisky by Jean Lenoir is a wonderful way to hone their olfactory expertise. The nosing aroma kit contains 54 vials of the most common aromas found in whisky, as well as a flavour wheel, history book by whisky expert Charles MacLean, plus whisky and food recommendations by Martine Nouet.


(Photo: UncommonGoods)
The adventurous novice: A single malts of Scotland tasting map
£25.20
If you know someone who's new to Scotch whisky and looking to develop their palate, this single malts of Scotland interactive map will be a welcome aid in furthering their knowledge. From Campbeltown to Speyside, flavour wheels help the user to decipher different whisky notes as they sample single malts from each region at home or in bars, with space under each region to record tasting notes. Plus, the map – designed by Dave Seldon, from Oregon – offers great motivation to hit the road and experience the distilleries in person.