Scotch is always a great present to receive at Christmas, but if you're searching for an alternative whisky gift this year, here are some thoughtful suggestions to suit every budget.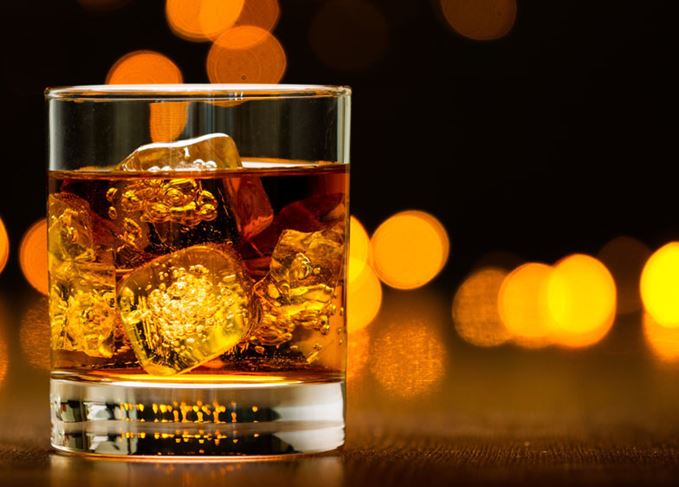 Any whisky lover would be thrilled to receive a bottle of Scotch this Christmas, but if you've become the predictable friend or relative who gives the same old present every year, it's time to shake things up a little.
Rather than gifting a bottle which, let's face it, may be empty by January, consider wrapping a whisky experience, luxury serve or fashion piece that will last well into the new year and beyond.

Whisky-flavoured lip balm
£3.50
There's nothing quite like that lingering smoky finish after a dram of Islay whisky, and with these handy lip balms the whisky lover in your life can enjoy the taste all day long. Scottish company Spirited Soaps produces whisky-flavoured lip balms in three varieties: Ardbeg and coffee, Laphroaig and honey, and Toddy (whisky, honey and cloves). Made with natural ingredients, a mini gift like this makes a perfect stocking filler or secret Santa gift.


Beliya Cocktail travel pack
AU$125
Finding a decent drink on the go is always something of a dilemma for cocktail connoisseurs, but Australian travellers can now whip up their own drinks in minutes with this handy travel pack. Small enough to slip into hand luggage, the Beliya cocktail travel pack includes enough paraphernalia to create three drinks. With multiple bottles, garnish jars, a funnel and stirrer securely contained within a swish leather case, travellers will have everything they need to whip up a drink for themselves and friends when on the fly or at a picnic or party. All that's needed is a glass, or plastic cup.


Whisky advent calendar
From £149
Less of a whisky gift and more of an indulgent countdown to the holidays, the whisky advent calendars from Master of Malt is the gift that keeps on giving throughout December. Available in three editions: Original (£149), Premium (£249) and Old & Rare (£999), the calendars contain 24 different 30ml samples of Drinks by the Dram whisky. While the original edition features a 50-year-old Scotch behind one of its doors, the Old & Rare contains some rather mature liquid from closed distilleries, among others. The two cheaper calendars are also available in festive red versions.


Spirit of Place by Charles Maclean
£19.99
If you're buying for a whisky lover then chances are they'll have a pretty decent collection of Scotch whisky books already. However, this new release from celebrated author Charles MacLean will no doubt be a welcome addition. MacLean has worked with photographers Lara Platman and Alan MacDonald to capture the character and 'cultural terroir' of 50 of Scotland's distilleries. In Spirit of Place: Whisky Distilleries of Scotland, a picture truly tells a thousand words, as each beautifully captured photograph tells the stories of Scotch whisky's historic distilleries, landscapes and craftsmen. It's a perfect coffee table book to pour over with a good dram.


Whisky barrel cufflinks
From £12
If you're looking for a special whisky gift for the man in your life beyond a bottle of Scotch, how about a pair of smart cufflinks fashioned from a used Scotch whisky barrel. There are a handful of independent retailers hand-crafting cufflinks using oak inlays carved from a Scotch whisky barrel stave in all sorts of shapes. Fife business Stag Design also offers the opportunity to have the cufflinks engraved, with settings available in black, bronze, gold or silver.


Tickets to a whisky show
From £40
No matter what level of experience your whisky lover is at, tickets to one of the world's many whisky shows is a thoughtful and educational gift. Wherever they are in the world there is a sure to be a whisky show nearby. Browse our Events section to discover an upcoming exhibition, or alternatively choose from some of the best shows coming up next year. The Whisky Exchange Whisky Show, Whisky Live and Whisky Lounge all have tickets available to pre-order and festive gift bundles to boot.


Personalised leather hip flask
From £45
A hip flask may not seem like an alternative gift for a whisky lover this Christmas, but one of the personalised luxury variety will secure you a spot in their good books for a long time. Luxury leather specialise Aspinal of London offers a variety of leather-bound stainless steel hipflasks, from classic to crocodile skin and Union Jack designs, all of which can be engraved with the receiver's initials by their master engravers free of charge.