Investing in whisky is more satisfying than fine wine, movie memorabilia and watches, a study has found.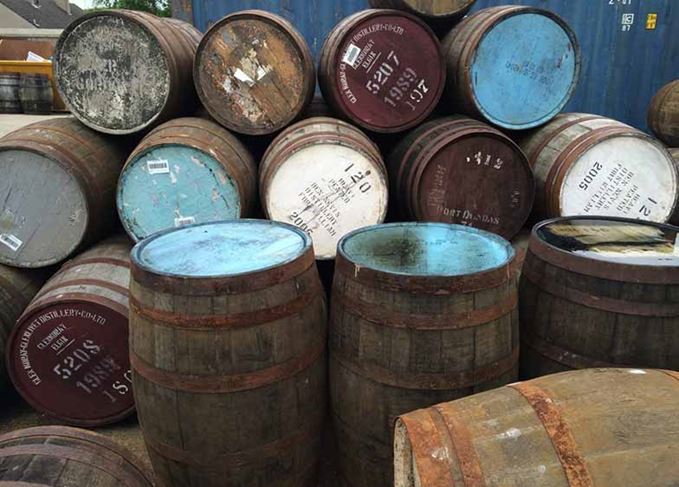 According to UK-based data collected by Lloyds Private Banking, the majority (88%) of people investing in whisky are satisfied with how their assets have performed over the last year.
More whisky investors are happy with their returns than those who invest in fine wine (66%), sports and film memorabilia (62%) and watches (61%).
Markus Stadlmann, CIO at Lloyds Private Banking, said: 'Often tangible assets, such as whisky, retain their value and are not eroded by inflation. Over the long-term, these types of assets do not closely correlate with more traditional equity and bond markets, and therefore offer diversification opportunities.'
However, when it comes to reasons behind making investments, only 44% of whisky investors are driven by personal interests compared to 53% for art and 50% for antiques.
Stadlmann added: 'In investment terms, work and play do not need to be mutually exclusive, and with the right investment approach it is possible to make your interests pay.
'Investing in what you love is not a new phenomenon. Savvy investors have always looked to profit from personal interests. However, it is vital to remember that you are dealing with predominantly private markets.
'It is therefore highly important that before you invest in your favourite whisky, car, watch or wine, you do your research.'
According to whisky analyst and broker Rare Whisky 101, rare whisky had a 'record year' at auction in 2015, outperforming other investments including wine and gold. The Lloyds Private Banking study revealed the average top-end spend on a bottle of whisky was £27,000.
The study also predicted that whisky will attract further investment over the next decade, with spending increasing by £5,700 in one year's time, £8,600 in five years and £9,300 in 10 years.
Rare Whisky 101 reported the value of rare whisky, measured by the company's Apex 1000 Index, has grown 361% since 2008, and predicted whisky investments will yield a return of 41% over the next 10 years.
Co-founder of Rare Whisky 101 Andy Simpson said the growth of the secondary market for rare single malt whisky, in terms of volume and value, has exceeded all expectations.
Simpson said: 'While the sustainability of these volume increases could be called into question, we know for certain that the true rarities will only become rarer.
'Should demand for these rare treasures continue on its current trajectory, as is fully expected, Scotch's credentials as a viable passion investment asset class continue to look particularly attractive.'