Big Peat has invited more than 300 of his 'pals' to feature on the packaging of the limited edition Islay Scotch whisky to be bottled for Fèis Ìle 2017.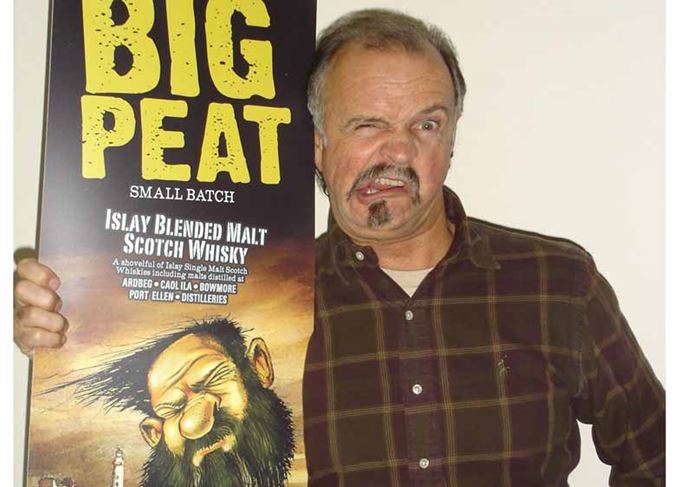 For two weeks, fans of Big Peat were asked to submit photos imitating the 'handsome' fellow online via BigPeatsPals.com, and more than 300 entrants took up the challenge.
Each photo will be included in the final artwork for the packaging, which will be unveiled along with details of the whisky in April, ahead of the annual Islay Festival of Malt and Music in May.
Fred Laing, founder of Douglas Laing & Co, which launched Big Peat in 2009, said: 'Every year, our big pal Big Peat travels (big time) all over the world, meeting old and making new friends everywhere he goes – some of them even look just like him, with the handsome face, bushy beard and dark hair, windswept by the hard Hebridean weather.
'Our gentle giant from Islay has developed a big soft spot for his intercontinental chums and his own Fèis Ìle 2017 limited edition bottling is his chance to give a little something back to them by featuring their faces on the packaging.
'The liquid inside will be a first for Big Peat too, but we can't say too much about that just yet.'
Douglas Laing launched the first Fèis Ìle limited edition bottling of Big Peat Islay at the 2016 show.
Bottled at 48% abv, only 500 bottles of the blended malt whisky were produced, priced at £49.99 each.