Highland distillery Tomatin has revealed a no-age-statement (NAS) single malt Scotch whisky series inspired by the elements wood, fire, earth, metal and water – Five Virtues.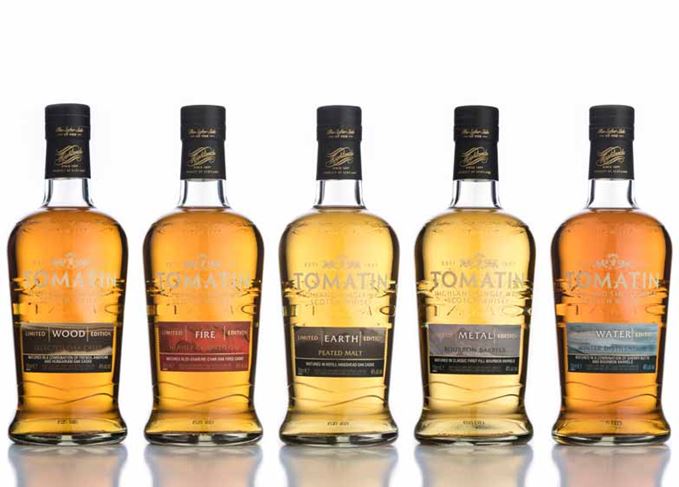 The first two releases are Wood and Fire, both bottled at 46% abv and available to purchase now for around £49.99.
Tomatin Wood has been aged in French, American and Hungarian oak casks, whereas Tomatin Fire has been matured in rejuvenated, heavily charred oak casks. Each expression in the range will be limited to 6,000 bottles.
Jennifer Masson, Tomatin marketing manager, said: 'As our brand grows we are increasingly inspired by global concepts and the Five Virtues series was born out of this inspiration.
'We wanted to release a creative limited edition series focusing on the effects of different cask maturations, while linking it to a wider concept.'
The remaining three whiskies will be released later this year. Earth will be a peated malt, matured in refill hogshead casks.
Meanwhile, Tomatin Metal is a nod to the distillery's 12 copper stills and has been aged in first fill Bourbon barrels, while Water is a reference to the water drawn from the Alt-na-Firth burn to make Tomatin, matured in both Sherry butts and Bourbon barrels.
The packaging features work from abstract artist Eva Ullrich, who was asked to visually represent each of the five elements.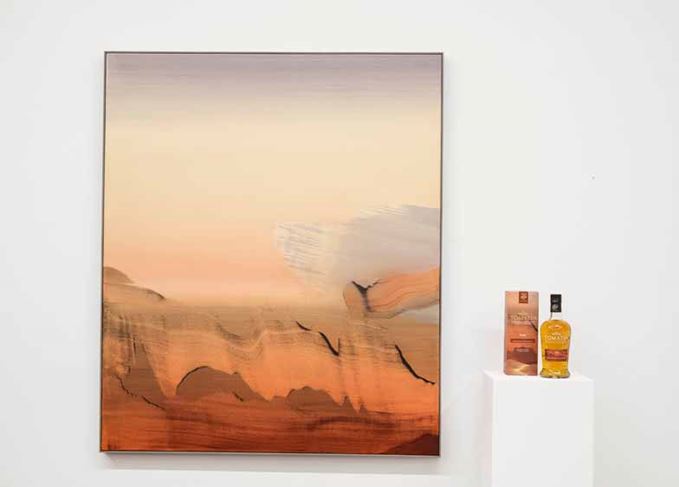 Abstract art: Eva Ullrich's visual representation for Fire