Highland distillery Tomatin has released its oldest whisky to date, a 50-year-old single malt priced at £10,000 a bottle.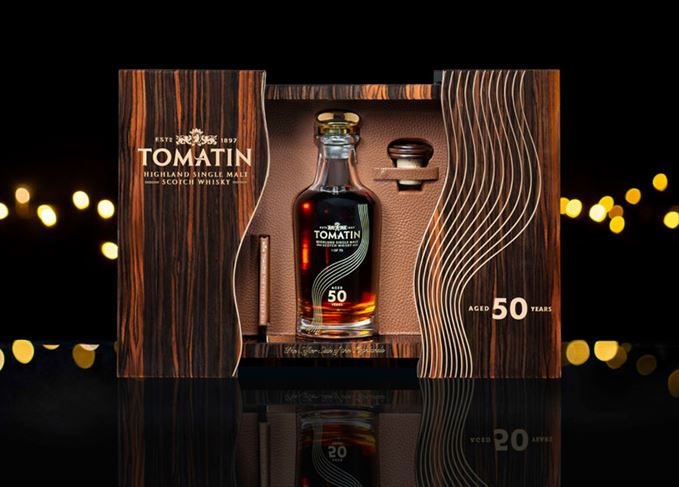 The whisky was distilled on 24 November 1967 and matured in 'refill casks' before being finished in ex-oloroso Sherry butts.
The single malt is described as having notes of 'exotic tropical fruits and dried apricots, sweetened with flavours of vanilla toffee, crème caramel and flame raisins'.
Tomatin managing director Stephen Bremner said: 'This special expression has been quietly resting for half a century, and it is wonderful to see it presented in all its glory.'
The whisky is contained in a hand-blown Glencairn crystal decanter, which is encased in a wooden box with an Italian leather lining.
Each box also includes an engraved, gold-plated solid brass and glass stopper, and an individually numbered book hand-signed by Tomatin distillery manager Graham Eunson. A leather carry bag for the items is also provided.
A total of 70 bottles of Tomatin 50 Year Old are available from select retailers.
The oldest expression Tomatin had previously released was the 44-year-old 1971 Vintage Malt, the first edition of its Warehouse 6 Collection, in 2016.