Edinburgh-based whisky retail specialist Royal Mile Whiskies is to launch a new auction website – with an 'ethical' focus to prevent buyers 'flipping' bottles for quick profits.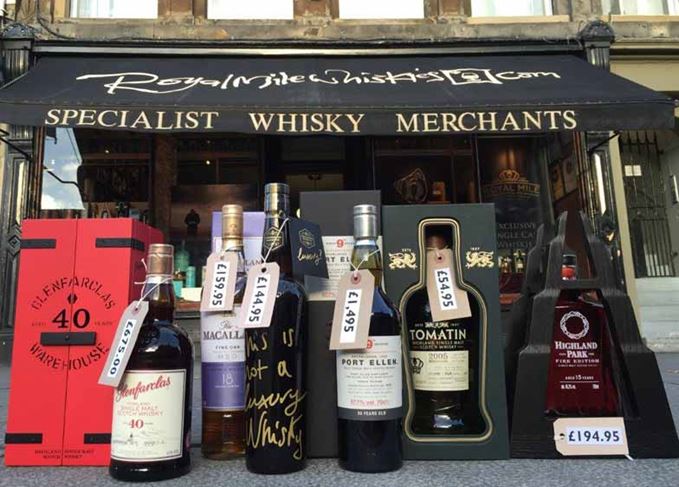 In a list of auction ethics, Royal Mile Whiskies states that it will not accept any limited-edition whiskies within a year of their release, which will prevent buyers from quickly reselling – or 'flipping' – their purchases for a large profit.
Royal Mile Whiskies also said that neither the company, its partners and subsidiaries, nor any related RMW staff will be permitted to buy or sell on the auction site.
The aim, Royal Mile Whiskies said, is for bidders to 'know they are bidding in a fair marketplace, and not competing against the company providing the auction service itself, or the staff that work for them'.

Natural development: Arthur Motley of Royal Mile Whiskies wants to 'grow the auction site organically'

Royal Mile Whiskies sales and purchases director Arthur Motley said: 'Until we came up with this list of publicly-declared rules, we couldn't see a way we could be involved in an auction without causing difficulty with suppliers and customers.
'Regarding "flipping", I am a whisky buyer for a living, so I don't want to be too critical of members of the public who are good at spotting profit.
'However, drinkers or collectors of particular distilleries can get unhappy about this, and as a retailer we totally get that.
'Will it prevent it? You often see a short-term spike in auction prices immediately after a release, so a year's grace should smooth this out a little.'
The site's first auction – headed by auctioneer Dr Chris White – will begin on 15 September at www.royalmilewhisky.auction, with 5% seller and 10% buyer commission rates. Anyone wishing to sell, or find out more, should email [email protected] for more details.