Isle of Arran has partnered with Royal Mile Whiskies and new Edinburgh bar Nauticus on a limited edition malt celebrating Leith's history.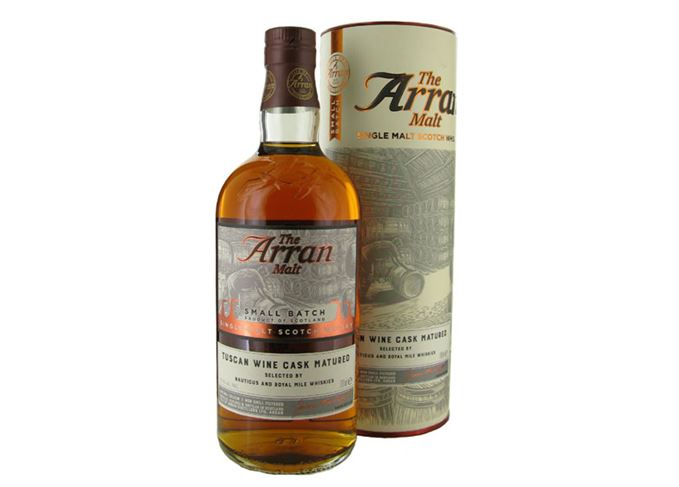 The 10-year-old Isle of Arran Tuscan Wine Casks edition has been fully matured in French oak casks that previously held Sassicaia red wine.
Just three casks were filled in 2008, resulting in a small batch of just 900 bottles which are available for sale exclusively from Edinburgh retailer Royal Mile Whiskies, and by the dram at Scottish-themed bar Nauticus in Leith.
Described as 'profound and fruity with black forest gateau, cherry, dark chocolate and sticky dates', the 58.5% abv whisky can be purchased for £64.95.
Arthur Motley of Royal Mile Whiskies, said: 'When talking about the project with the team at Nauticus, we began by looking for a high quality whisky matured exclusively in wine casks as we knew this is exactly what Leith merchants would have done centuries ago.
'We are all big fans of the Arran single malt so it was great news to find they had some very special stock available.'
Nauticus is the newest addition to Leith's bar scene, launched on Duke Street in August by renowned bartenders Iain McPherson – also co-owner of Edinburgh bars Panda & Sons and Hoot The Redeemer – and Kyle Jamieson, formerly of Bon Vivant, Devil's Advocate and Panda and Sons.