Online spirits auctioneer Whisky.Auction will host a charity sale of 'exceptional' spirits in November, which is expected to raise more than £200,000 for environmental charity Plastic Oceans.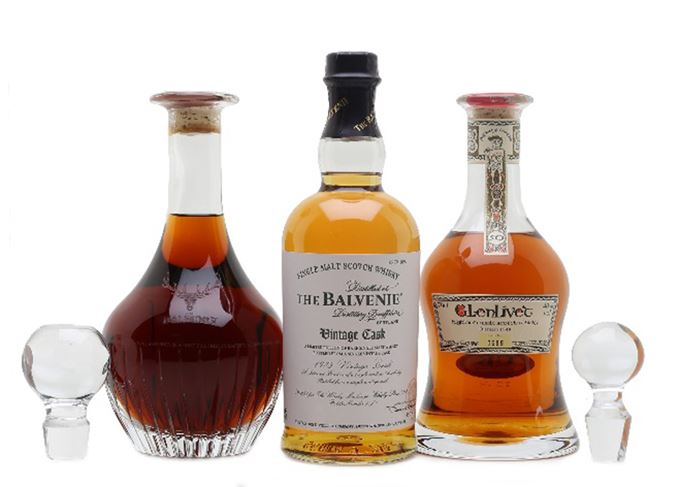 The auction lineup is said to have collectors 'on the edge of their seats' and includes such bottlings as a 50-year-old single malt from closed Japanese distillery Karuizawa, one of only two ever produced, and a one-of-a-kind Balvenie bottling from a 1973 single cask.
Other bottles include a 'legendary' Caroni rum from Trinidad, a 50-year-old Glenlivet distilled in 1948 and bottled by Gordon & MacPhail, and a 45-year-old single cask Dalmore.
The auction will open on 18 November and close on 27 November, with bottles on display at the upcoming Whisky Exchange Whisky Show in London this weekend (29-30 September).
Isabel Graham-Yooll, auction director for Whisky.Auction, said: 'These bottles are not merely rare, some of them are entirely unique; they have never been seen before and may never be seen again.
'The distilleries and bottlers who have kindly created and donated these lots fully support the work that Plastic Oceans undertakes and were committed to helping us raise as much money as possible for this cause.'

Blue planet: The auction's profits will contribute to education on plastic's harmful effects


Plastic Oceans is a charity dedicated to educating, raising awareness of and mitigating the impact plastic waste is having on oceans worldwide.
Whisky Show organiser The Whisky Exchange is also implementing measures to reduce the use of plastics during the event, such as eradicating single-use plastic bottles in favour of refillable carafes and water stations.
The Whisky Exchange Whisky Show 2018 is billed as 'the UK's most popular whisky festival' and will be held at Old Billingsgate in London on 29-30 September.
Potential buyers can register interest in the auction at Whisky.Auction's website.