The Scotch Malt Whisky Society (SMWS) has unveiled its first blended malt – a Sherry-influenced 10-year-old bottling entitled Exotic Cargo.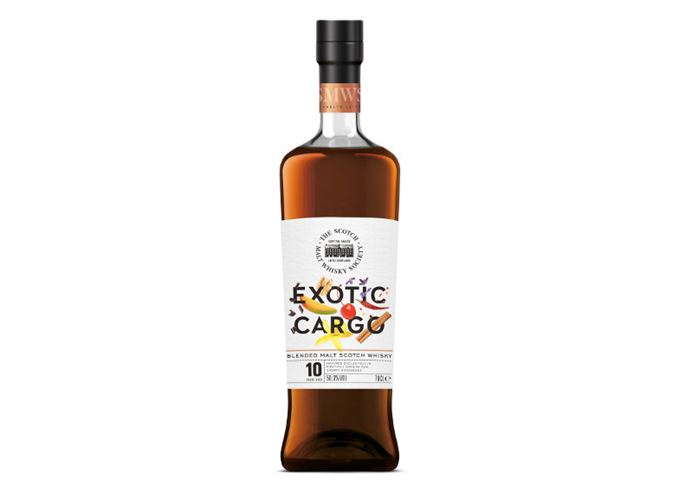 Exotic Cargo was sourced from a variety of pre-blended malt whiskies, all distilled on the same day in 2006 and matured in first-fill Sherry casks.
A variety of strengths were trialled, before a SMWS tasting panel selected a blend at 50% abv.
Kai Ivalo, spirits director at SMWS said: 'The Society has always had an unconventional streak and we're really breaking the mould of what can be done with a blended malt.
'We're looking to our members for feedback on the bottle before releasing further intriguing creations.'

Exotic flavours: SMWS spirits manager Euan Campbell sourced the whiskies

The SMWS is continuing to expand beyond its traditional roots in single cask single malts, following July's release of a new range of single cask spirits including Bourbon, rum, gin and Cognac.
The range extension follows a redesign of its bottlings, which were updated in February to champion age and flavour cues.
Later this year, a range of rye and grain whiskies will also be added to the range.
With a release of 1,937 bottles – priced at £45 – Exotic Cargo will be available in the UK and Europe from 1 September, and later in the US, Canada and Australia.
As with all Society single malts, Exotic Cargo is neither chill-filtered nor coloured.