Budweiser owner AB Inbev has purchased UK-based whisky blender and online retailer Atom Group, for an undisclosed sum.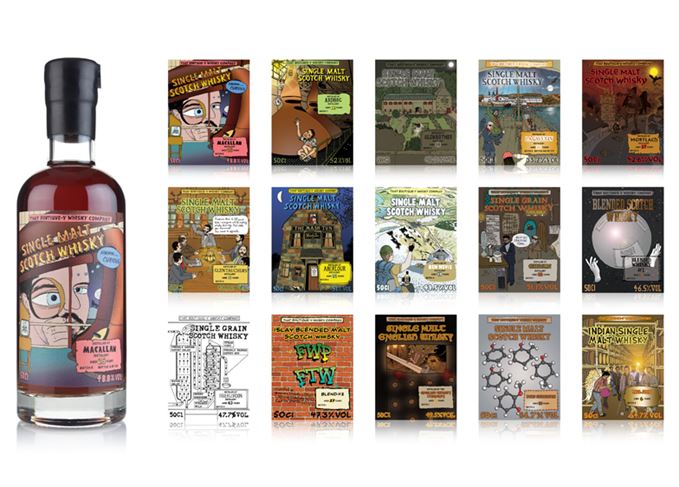 Through its growth and innovation arm ZX Ventures, the multinational beer producer has made its first steps into the whisky industry.
The acquisition of Kent-based Atom Group includes the purchase of online retailer Master of Malt, Atom Brands which creates and bottles spirits such as Boutique-y whisky, Bathtub gin and the Drinks by the Dram whisky advent calendar, and distribution arm Maverick Drinks.
The deal gives Atom Group access to AB Inbev's global supply network, aligning it with big beer brands such as Corona, Stella and Becks, as well as craft beers Brahma and Goose Island.
Atom Group's management team, founder Justin Petszaft and business partners Ben Ellefsen, Tom McGuiness and Joel Kelly, will remain at the head of the business, overseeing the company's 175 employees.
Michael Vachon, co-founder of Maverick Drinks, said: 'We came here to change the game and I think now we're supercharged to do so.
'Practically speaking, nothing is changing from our end… except growth. No changes in management, no changes to our portfolio, and (most importantly) absolutely no changes to the way we work.'
ZX Ventures was established by AB Inbev in 2015 as an innovation arm to identify emerging consumer trends in eCommerce, brand experience and speciality drinks.
Andy Logan, eCommerce director, ZX Ventures, said: 'We were set up to help other ambitious, innovative businesses unlock their potential, and that's what this deal is all about.
'We loved the leadership team's passion and enthusiasm for innovation and saw a really good cultural fit.'
Justin Petszaft, group managing director for Atom Group, said: 'This deal is an amazing moment for our business, which has gone from working out of a shed in Kent, to one of the UK's fastest-growing companies.
'We've always been a technology-focused business, building our eCommerce platform from scratch to give consumers the best experience possible and we recognised a kindred spirit in ZX Ventures, in its mission to innovate, grow and answer new consumer demands.
'We can't wait to supercharge our business with ZX Ventures and share our tech expertise with their team as well.'