Young people in the rural Highlands of Scotland are being given casks of maturing Ardnamurchan whisky, to be sold when they turn 18 to fund higher education and training opportunities.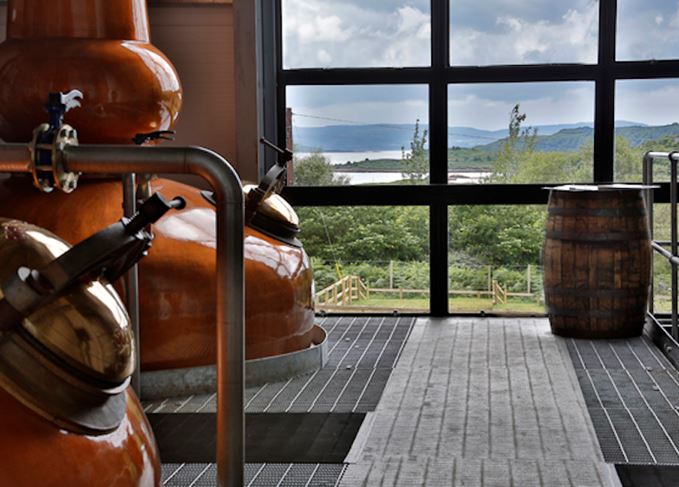 The Ardnamurchan Trust, a charity established for the benefit of young people in the area, will purchase a cask of maturing spirit from the Ardnamurchan distillery to hold in trust for each person in the area aged between 10 and 17 years old.
Once the cask has been sold back to the Highland distillery, the money will be used by the trust to help fund tertiary education, including college or university, as well as alternative career training.
Alex Bruce, managing director of Ardnamurchan distillery owner Adelphi, said: 'This scheme will benefit young people in the area, who will directly profit from the sale of their local whisky.
'We'll also be offering additional support, work experience and training throughout all aspects of the business.'
Ardnamurchan distillery will provide practical day courses as part of the initiative, acting as an introduction to the operational and tourism sides of the whisky industry.
'Scotland's whisky distilleries do much to support their local communities and economies, but those distilleries could not exist without the skills and expertise provided by people living in those communities,' said the Scottish Government's Rural Economy Secretary Fergus Ewing.
'With this unique scheme, the Ardnamurchan Trust are not only "giving something back" to young people and their families, but also creating a potential long-term benefit for everyone.'
The Ardnamurchan area consists of a collection of small villages and is home to around 320 people, according to the Ardnamurchan Heritage and History Association.