Lowland distillery Ailsa Bay has released a travel retail exclusive whisky featuring blockchain technology to 'ensure authenticity and allow traceability'.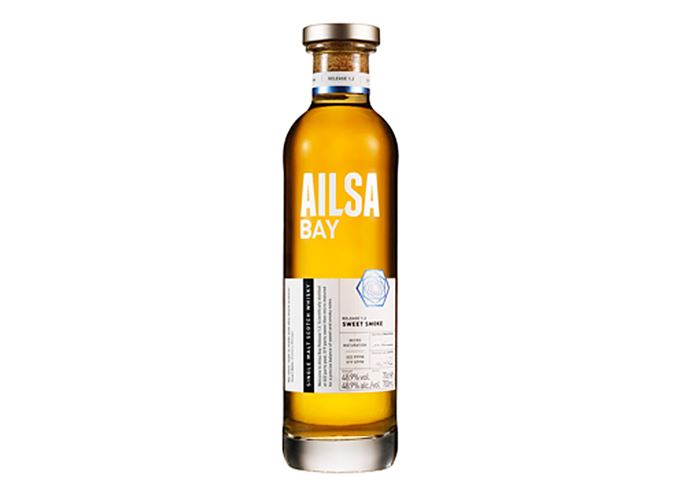 The distillery, which is owned by William Grant & Sons, partnered with specialist blockchain technology company arc-net to allow customers to track the expression from 'source to store'.
Blockchain technology operates as a list of registers or 'blocks', with each block containing specific information in a process and how that information was shared, or 'transacted'.
For Ailsa Bay the blockchain data, which includes information on the distillation and maturation process such as cask types, and filling and bottling dates, is collected from William Grant & Sons.
This information is then accessed through an open ledger, meaning stored information can be shared but not changed or altered.
Shoppers access this ledger by scanning the expression's QR code, which presents them with an 'innovative' web experience individually tailored to each bottle and details the visual history of their whisky.
Dominic Parfitt, head of e-commerce at William Grant & Sons, said: 'We're constantly looking to evolve our offering and learn new things in order to push the boundaries within the drinks industry.
'We're doing something now that we hope will set the bar for the future experience of spirits, and we look forward to seeing how other brands follow suit as innovation within the industry continues to develop in the next few years.'
The blockchain technology also enables Ailsa Bay to collect information on potential and existing customers and 'maintain brand protection', by using mobile location services to determine where its whisky is being purchased and consumed.
Ailsa Bay's blockchain whisky is available in global travel retail outlets for around £50 per 70cl bottle.
Other whisky names have also already adopted blockchain technology to improve traceability and guarantee authenticity.
Independent bottler Adelphi utilised blockchain technology for its Ardnamurchan 2017 AD release in October 2017.