Independent bottler Atom Brands is to launch a new range of Islay whiskies this summer, kicking off with 10-year-old single malt, Aerolite Lyndsay.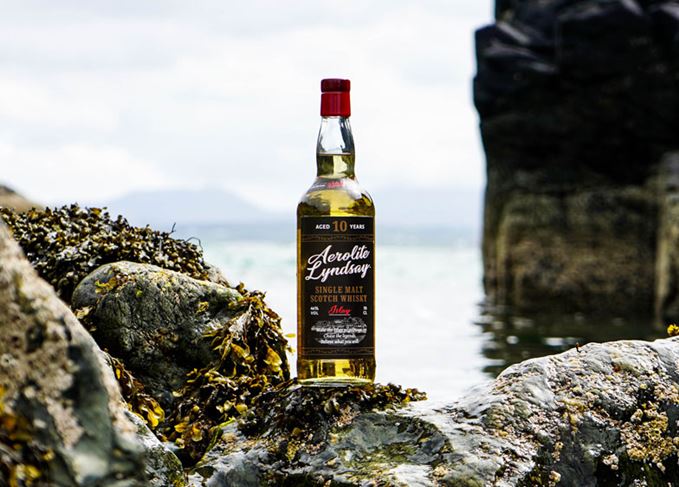 A peated single malt from an unnamed Islay distillery, Aerolite Lyndsay has been matured for at least 10 years in 70% ex-Bourbon barrels, 25% ex-Sherry Spanish oak quarter casks, and 5% 'mystery' casks.
Bottled at 46% abv, the whisky is described by Dave Broom as being 'dry and smoky' with 'poached pear and hibiscus' notes and a creamy mouthfeel.
The expression is the first in Atom Brands' The Character of Islay Whisky Company, a new range of single malt and blended malt whiskies said to 'represent the unique characteristics of Islay spirits'.
Dr Sam Simmons, head of whisky at Atom Brands, said the new range will explore the flavours produced by Islay's distilleries by 'focusing on the liquid itself'.
'If we do single malt we're going to try to twist it,' he said.
'With Aerolite I've used strange casks to pull away from that distillery style to do something new.'
Aerolite Lyndsay – an anagram of 'ten-year-old Islay' – will launch globally later this summer for around £44.95 per bottle.
Other future releases from The Character of Islay Whisky Company will 'explore a unique personality based on stories, legends and experiences associated with the island and its people'.
Atom Brands also produces the Boutique-y Whisky Company range of independently-bottled whiskies.