Independent bottler Douglas Laing & Co. has extended its Xtra Old Particular (XOP) range of single cask bottlings with the 'super-premium' Black Series.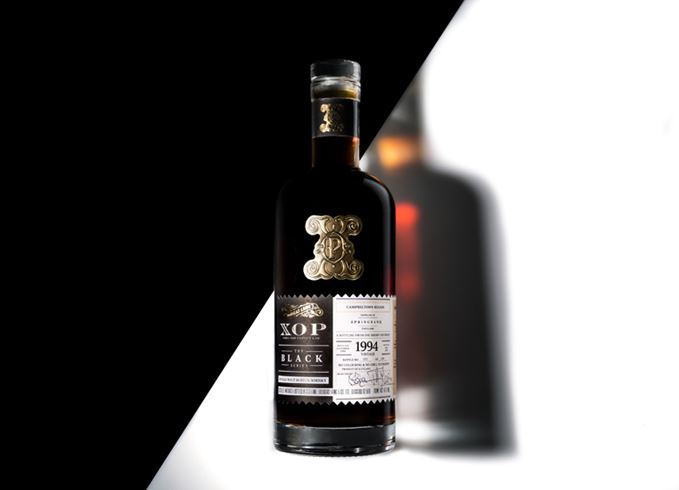 The first bottling in the new single cask series is a 1994 vintage from Campbeltown distillery Springbank.
The whisky was matured for 25 years in ex-Sherry hogsheads, before being bottled at a cask strength of 47.7% abv.
Douglas Laing has described the single malt as having an 'exceptionally rich, dark colour' that is 'an inviting hint as to the dark-fruited, subtly-smoked, leathery and chocolatey spirit within'.
Commenting on the release, Douglas Laing's director of whisky, Cara Laing, stated: 'Every year we are keen, as a family, to select four or five different single casks, which we view as being particularly special and extraordinary; these are the casks which will make it into our XOP Black Series.
'Springbank is a well-known and well-respected distillery, and the Sherry cask influence on a salty, slightly maritime style of whisky is always an interesting combination.
'Ultimately, it's an excellent spirit and worthy of being in our XOP Black.'
Each bottle in The Black Series is packaged in a black-and-white case with gold foil detail to 'honour the super-premium' casks planned for the range.
Additional features include an embossed metallic label, a glass stopper and a certificate of authenticity.
Every bottle is numbered and bears the signatures of Fred and Cara Laing, second- and third-generation owners of the Glasgow-based bottler.
Only 148 bottles of XOP The Black Series Springbank Vintage 1994 are available in Europe and Asia, priced at around £800 each.