Jura distillery manager Willie Cochrane has retired at the end of a 39-year career, to be succeeded in the role by long-time colleague Graham Logan.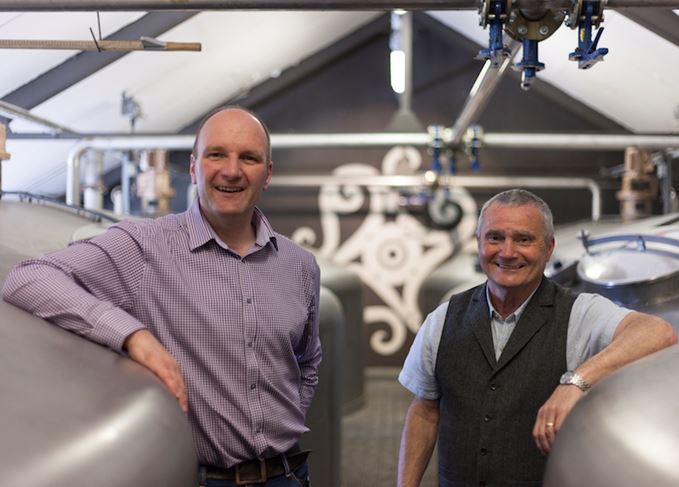 Cochrane arrived on the Hebridean island in 1977, intending to stay for only a year, and with little knowledge of whisky – but took a job as a mash/stillman at the distillery and worked his way up to the manager's role 11 years ago.
Renowned in the industry for his friendliness and expertise, he has welcomed thousands of visitors from all over the world to the distillery in that time.
Meanwhile, Logan has worked alongside Cochrane for more than 20 years, and has followed the same career path, having started as a mash/stillman 25 years ago.
'Jura is just as important to me now as it has been for the last 39 years,' Cochrane said. 'I'll find it hard to walk away completely, so I'll still be involved in promoting the whisky from time to time.
'Definitely not a quiet retirement, but one I'm very excited about, especially as I'll have more time for the grandchildren, and to take holidays abroad with my wife.'
He added: 'Graham and I have worked together for years and I know he's the right man for the job. I'll sleep well at night knowing the distillery is in capable hands, with someone who loves Jura just as much as I do.'
Logan first caught sight of Jura while aboard HMS Liverpool in his previous role as a marine engineering mechanic in the Royal Navy; shortly afterwards, his father took a job on the island and, six years later, Graham started work at the distillery.
'Willie Cochrane will be a hard act to follow – he is something of a legend and rightly so,' Logan said. 'Willie played a huge part in making the distillery the success it is today and has been an asset to the quality of the whisky that we produce.
'I hope to be able to put my own stamp on the distillery, while maintaining the same level of craftsmanship and overseeing some fantastic new bottlings.'