GlenWyvis now has the investment it needs to become Scotland's first community-owned Scotch whisky distillery after exceeding its crowdfunding target by more than £500,000.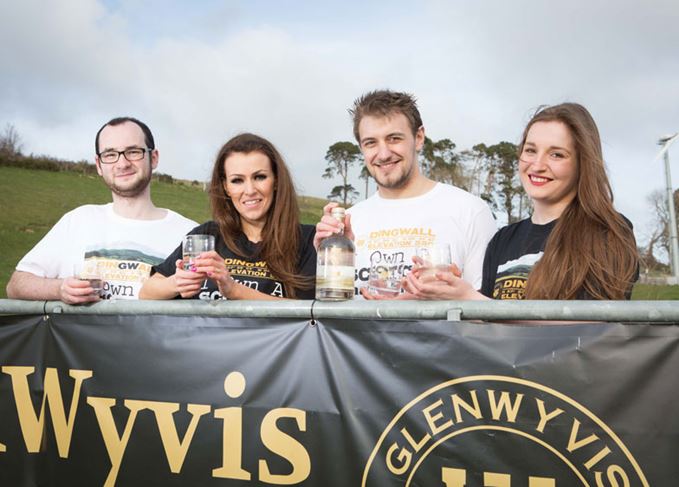 Located in Dingwall just north of Inverness, the distillery project was founded by John McKenzie with the support of Community Shares Scotland (CSS).
The crowdfunding campaign came to a close at 11.59pm on Friday 24 June having accumulated a grand total of £2,048,060 from 1,949 investors – surpassing its initial £1.5m target.
Investment opportunities have included the chance for whisky fans to have their names engraved on a flagstone in the 'path to the stills', along with a free T-shirt and distillery tour for £30.
For £10, investors were also guaranteed their names on the distillery flag that will be hoisted up outside the distillery entrance and displayed all year round.
'This is a world first and something very exciting for Dingwall,' said McKenzie.
'The last distillery, Ben Wyvis – known as Ferintosh – closed 90 years ago in June 1926, so it's quite poignant that we have now raised enough money to bring distilling back to Dingwall.'
Glenwyvis intends to release its first three-year-old whisky in 2019, because 'this is such a unique project people will want to see it, taste it and be part of it.
A 10-year-old will be released in 2026, coinciding with the 100-year anniversary of the closure of Ben Wyvis.
McKenzie has already secured planning permission for the new site, which will be entirely powered by green energy sources and lead to the creation of three full-time jobs to begin with, plus a further seven roles once the distillery and visitors' centre are open for business.
Building is scheduled to commence on 11 July when CCTV cameras will be set up enabling shareholders to watch the distillery being built.
The first run of spirit is forecast for January 2017.
Inspired by the well-known Ferintosh distillery, favoured by Robert Burns but closed in 1785, GlenWyvis is expected to generate high levels of tourism for Dingwall, attracting approximately 30,000 people each year.