The Famous Grouse has lost its position as the UK's most lucrative whisky brand after it was overtaken in retail value terms by American whiskey rival Jack Daniel's.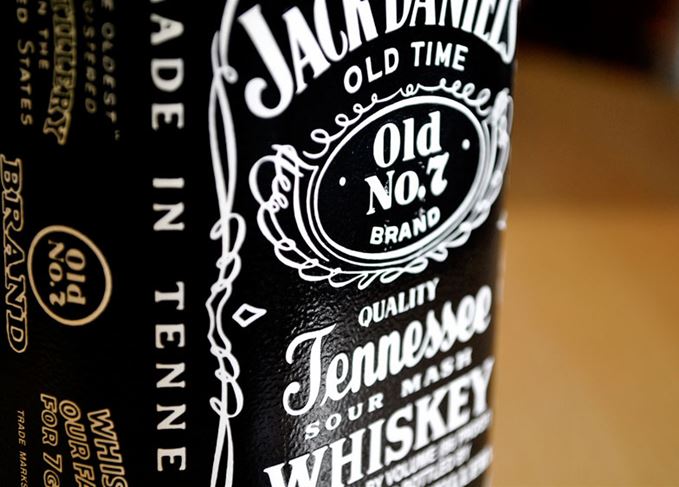 According to the 2016 Britain's Biggest Alcohol Brands report, published by The Grocer in association with Nielsen, off-trade value sales of The Famous Grouse plummeted -14.9% during the past year to £182.6 million – a decline of £32m, ranking the blended Scotch in 13th place out of 100 alcohol brands.
It was surpassed by Jack Daniel's Tennessee Whiskey, which leapt 9.3% to £221.6m, making it the UK's ninth biggest alcohol brand and biggest-selling whisky brand by value in the off-trade this past year.
Overall, the six blended Scotch whisky brands listed in the top 100 – which included Bell's in 15th place and Whyte & Mackay in 36th place – lost a combined value of £26.6m (-4.4%).
However, Nielsen figures show The Famous Grouse is already clawing back growth during its current fiscal year, with volume sales up 9% and value sales up 4% from April to 18 June 2016.
'The Famous Grouse continues to hold the position of the UK's number one selling blended Scotch whisky, significantly outperforming other brands from the American whiskey category, including Jack Daniel's,' said Johna Penman, marketing controller at Maxxium UK, which launched its spirits growth strategy 'A Winning Mixx' in June, designed to unlock £943m in sales growth by 2020.
'As a brand, The Famous Grouse remains committed to supporting the growth of the blended Scotch category, and we will maintain our investment in the brand which is proud to hold the title of the UK's favourite blended Scotch whisky.'
Crispin Stephens, head of commercial planning and activation for Jack Daniel's UK distributor Bacardi Brown-Forman Brands, said a 6% price drop for Jack Daniel's last year had been 'crucial' to the brand's growth, alongside featured space deals during events such as Christmas and Father's Day and one-litre bottle formats.
'Jack is at a premium to its competitor set: you can buy a 700ml bottle for the same price as a litre bottle of another spirit,' said Stephens.'People want to trade up, so the retailers are giving more space to the brands they're going to get the most return from.'
'People don't want to drink what their fathers drank. There is a broader interest in Americana.'
Jack Daniel's brand owner Brown-Forman entered the Scotch whisky industry when it acquired The BenRiach Distillery Company in April 2016.