Bell's Profile
Blended Scotch Whisky
The principal expression available globally is Bell's Original, which comprises up to 40 different malt and grain whiskies. The 'heart malt' of Bell's is Blair Athol, while the Speyside malt of Dufftown and the Lowlander Glenkinchie help to shape the blend's character, along with a quantity of Caol Ila from Islay, which adds a touch of island influence.
Overall, Bell's Original may be summed up as offering soft grains and spices on the floral and fruity nose, with a sweet, nutty, malty and spicy palate, which yields just a hint of peatiness. The slightly smokier Bell's Special Reserve is a second variant, available only in the UK.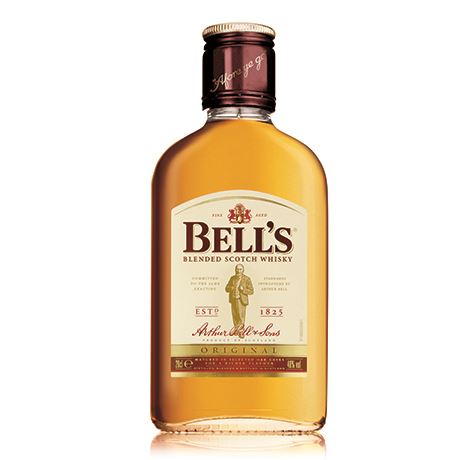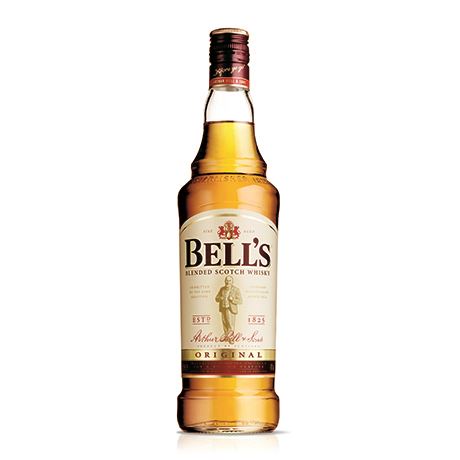 Production type

Blended Scotch
Bell's History
Perth-based Arthur Bell began vatting malt whiskies together to provide greater consistency from 1851, going on to combine malts and grains to create his own blended Scotch. In 1895 the 'Extra Special' trademark was registered, and was first used alongside Bell's name in 1904. This was effectively Bell's first branded blend, and the 'Extra Special' tag was used until the introduction of the Bell's Original variant in 2008. 1896 saw the registration of Arthur Bell's signature, which still adorns every bottle, along with the slogan 'Afore ye go,' which was registered in 1921 and first used four years later.
By 1970 Bell's was Scotland's leading blended Scotch, and in 1978 it became the best-selling blended Scotch in the UK, having seen sales grow in value by some 800% between 1970 and 1979, though it did briefly lose its number one status to The Famous Grouse in 1980.
Remarkably, by that year Bell's could boast around 35% of the market share for standard blended Scotch in Britain. During the decade from 1970, output from Bell's distilleries rose from 4.75 million litres per annum to 13.44 million litres, partly due to the construction of Pittyvaich distillery in Dufftown during 1974. Much of the credit for Bell's dramatic growth is usually given to Arthur Bell & Sons' dynamic chairman and chief executive Raymond Miguel, who left the company in the wake of its takeover by Guinness in 1985.
One major change to the actual Bell's blend took place in 1994, when an 8-year-old age statement was added. This was a time when there was a surplus of mature Scotch whisky, so the move to give a perception of additional quality and kudos was understandable.
With mature whisky in short supply by 2008, the age statement was removed and the blend rebranded as Bell's Original, with owner Diageo claiming that the revamped recipe was closer to that first formulated by Arthur Bell.
Bell's first began to release whisky in ceramic decanters during the 1920s, commemorating special occasions, and by 1930 a bell-shaped decanter was in use. A unique decanter is now produced each Christmas, while the highest prices at auction are paid for the 1981 Prince Charles & Lady Diana Spencer Royal Wedding decanter.
Today, the leading markets for Bell's Original are the UK, South Africa, the Nordic countries, Spain and Brazil, and globally the brand is currently the 10th best-selling blended Scotch whisky, accounting for 2.36 million cases in 2013.
Timeline
1851

Arthur Bell begins to vat together malts from different distilleries, leading to the creation of his own blended Scotch

1895

Registration of the Extra Special trademark

1896

Registration of Arthur Bell's signature as a trademark

1925

First use of the 'Afore ye go' slogan on Bell's bottle labels

1970

Bell's becomes Scotland's best-selling blended Scotch whisky

1978

Bell's achieves number one status in the whole of the UK

1988

Introduction of the first Bell's Christmas decanter

1994

Bell's Extra Special gains an 8-year-old age statement

2003

Bell's Special Reserve introduced

2008

Bell's Original, without an age statement, replaces the 8-year-old expression
Owners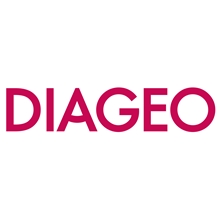 Parent company
Current owner
Previous owner
Contact
Address

Bell's




c/o Blair Athol Distillery


Perth Road


Pitlochry




Perthshire




PH16 5LY




United Kingdom

Phone

+44 1796 482003

Visitor Opening Hours

Not open to the public