Normally a feckless, easily indulged whisky trip invitee, the Virgin undergoes a pseudo-epiphany in the intermittently caring hands of one Stephen Marshall of Last Great Malts fame. Will our poor sap ever be the same again?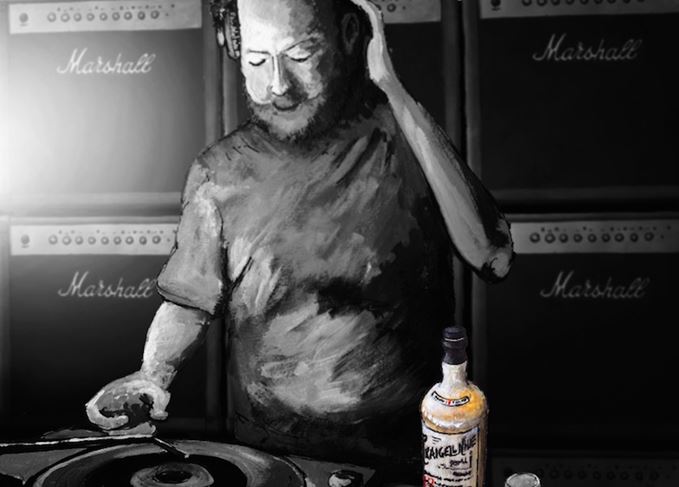 I'm not a big fan of the 'treat 'em mean, keep 'em keen' philosophy on life. Besides, it doesn't usually work, at least not on me. If you're mean, then I will just leave you, though not before applying a slap to both of your deserving cheeks.
No, I prefer the much less well-known 'treat 'em good, keep 'em soft' philosophy. It suits my parasitical nature, only with a difference: I feed off your kindness, and in return I am your gushing servant, helplessly helpful, your ardent champion. I am a very rewarding virus.
In this respect, I make a perfect whisky trip invitee. I expect and am wonderfully suited to the car that picks me up at my front door and deposits me at airport departures, where I am met, fed and glided onto the plane, my passport now safely in the hands of my weekend or week-long host, my head as empty as the notebook I appear to have lost somewhere between last night and now.
Treat me good – swanky hotels, a clutch of fancy restaurants, a field-to-glass tour, a large distillery bar tab, a fine cigar, the chance to live eternally in the present, lightly drunk – and I'm yours, utterly.
I can't read my own watch. I forget my pin numbers. I lose the ability to toilet on my own. Slack-jawed, goodie bag in tow, wearing little more than a nappy, I go home a giant baby. You, I shout (write), are bloody marvellous.
Occasionally, however, as when I recently went on a so-called Last Great Malts sortie, I discover new things about myself. No car, not a passport holder in sight, I flew to Aberdeen, where we – my group and I – met in the airport pub.
Our host was a bearded man called Stephen Marshall. Stephen was wearing an old t-shirt. He hardly noticed me. I paid for my own coffee, and those of two of my fellow writers. I began to feel around for my notebook.
The first time I heard Marshall speak, it was sitting around the table at the Macduff distillery, to which we had gone straight, bypassing several very attractive-looking hotels.
'The Last Great Malts. It's my fucking idea,' were his first eight words. I sat up straight. I didn't know what he was talking about, but I loved it, whatever it was. I felt a strange keening of my mental faculties.
Which is not to say I'd just experienced an epiphany: of course I did not. I am an old virgin, possessed of long teeth. I stayed in two swanky hotels. I drank whisky around a pond, and overlooking the sea, and next to a waterfall.
I ate very well. I helped run up a monster bar tab at the Craigellachie Hotel. I clapped the promotional video at Dewar's. I got lost between my room and the hotel bar.
I came home a giant baby, 25-year-old bottle of single cask Aberfeldy in one hand, the other swinging uselessly by my side. I hadn't lost my touch. Not at all: I was in extremely fine fettle.
However, an unlikely confession: despite my untouched self, I was smitten by Marshall's careless caring.
I stopped sulking about coffee, carried my own bag, looked after my passport and began taking note of what he had to say about European oak, worm tub condensers, 1960s distilleries, old-style single malts and other whisky whatnot. He had a view and it had nothing to do with keeping me happy.
Quite the opposite, in fact: he was gnomic in the extreme. He was there and he wasn't.
He was on the bus, leading us through distilleries and their stories, sharing sips of very old whiskies from Highland Park and Bowmore, and then he was gone, chatting stuff about lobster boats, whisky strengths, or aboard a fast car to Edinburgh, or playing disco records in a place called the Moon Hop.
He was a latter-day, short-bearded Gandalf and I was the little big-footed chap, less the courage, the capacity for adventure. He went and I followed, manically filling my notebook with all kinds of stuff.
Thus is it, my dear and very surprised reader, I could (if I so wanted) tell you everything you need to know about The Last Great Malts project, and why I am humming Only You by a disco record-making gentleman called Steve Minot, and why I happen to know the name of the whisky I am right now supping.
It's a Craigellachie 13, and I am dancing as I say this, and Stephen still isn't paying me a blind bit of notice.
We apologise to Stephen and to loyal readers for the Virgin's loss of control. Normal service will be resumed following a short and hardly-earned break to the Maldives, where he will be staying on a swanky island (Ed).