Borders distillery
Lowland Single Malt Scotch whisky
Borders is set up to produce a light, fragrant and floral style of malt whisky – a very typical Lowlands character.
Long fermentation using a cloudy wort gives the spirit a malty fruitiness, while distillation in large lampglass stills with plenty of copper contact will heighten its fruity and floral qualities. Maturation will take place in predominantly ex-Bourbon barrels, although a mix of Portuguese red wine and rum casks will be used.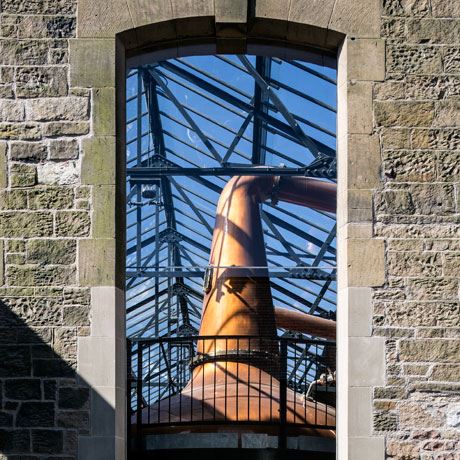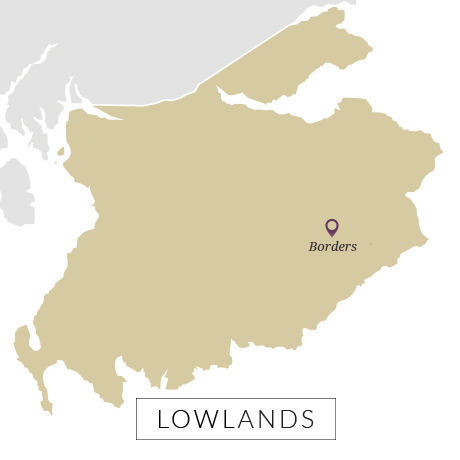 Region

Lowland

Production type

Single malt

Distillery Status

Working
Borders History
The last legal distillery to operate in the Scottish Borders closed in 1837, leaving the region to experience something of a whisky drought for the past 180 years.
Now all of a sudden several planned projects have come along at once, all bidding to be the first to revive distilling in the region for almost two centuries. The first to open will be the aptly named Borders distillery, operated by new group The Three Stills Company.
Headed by four Scotch industry veterans, the company was founded in 2013 and planning permission granted in late 2015 to transform a former factory in Hawick into a £10 million malt whisky distillery with the capacity to produce up to 1.8m litres of spirit a year.
The team broke ground at the site in August 2016, with the distillery kicking to life at 10.11am on 6 March 2018.
As well as producing a single malt Scotch whisky, the distillery will also feature a carterhead still to create a Borders gin, featuring local botanicals.
A small visitor centre will open to the public on 1 May 2018.
Owner Current owner
Contact
Address

The Borders Distillery




16-20 Commercial Road




Hawick




TD9 7AQ




United Kingdom

Phone

+44 (0)1450 374330

Visitor Opening Hours

Monday

10am to 4pm

Tuesday

10am to 4pm

Wednesday

10am to 4pm

Thursday

10am to 4pm

Friday

10am to 4pm

Saturday

10am to 4pm

Sunday

Closed

Tours begin on the hour, every hour.
See also
Brand

Blended Scotch whisky popular in the Middle East and Africa.

Distillery

Another here-and-gone distillery in its namesake town that operated briefly in 1818-19.

Distiller & blender

Operator of the Borders' first legal whisky distillery in 180 years.