Dornoch distillery
Highlands Single Malt Scotch Whisky
Following a passion for single malt Scotch produced during the early 20th century, Simon and Philip Thompson's Dornoch distillery is a hotbed for traditional practices. With a capacity of just 20,000 litres of spirit a year, the hand-operated distillery is one of the smallest in Scotland, which enables a tighter focus on running experimental batches using a variety of methods adopted by Scottish distilleries during the 1940s-60s.
Only organic, heritage varieties of barley are used, such as Plumage Archer and Maris Otter, floor malted to a precise specification at Warminster maltings. These alternative barley varieties, which are more expensive to grow and yield a lower amount of spirit than conventional strains, are used to generate an intensity of flavour in Dornoch's whisky to complement long-term maturation.
Yeast strains are chosen for their slow, and less efficient conversion rates, allowing Dornoch to achieve fermentation times of up to 216 hours – quite possibly the longest in Scotland. The result is a fruity, complex flavour profile, which the Thompsons believe mirrors that of certain distilleries during their 'golden years'. Again, at Dornoch flavour trumps yield.
Experimentation continues through to the maturation, which takes place in an insulated shipping container packed with earth to mimic the conditions of a dunnage warehouse.
While 90% of production will be dedicated to single malt whisky (a signature style hasn't been decided yet), Dornoch will also distil its own 'experimental' gin, the botanicals for which will vary from batch to batch.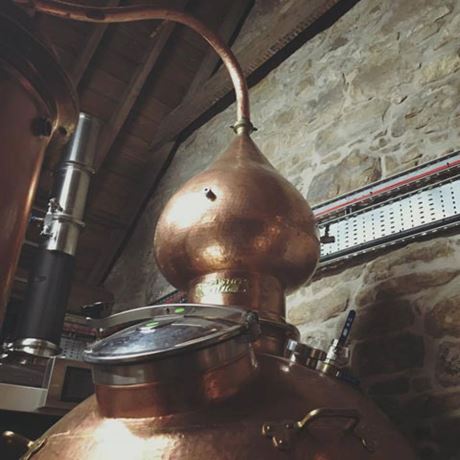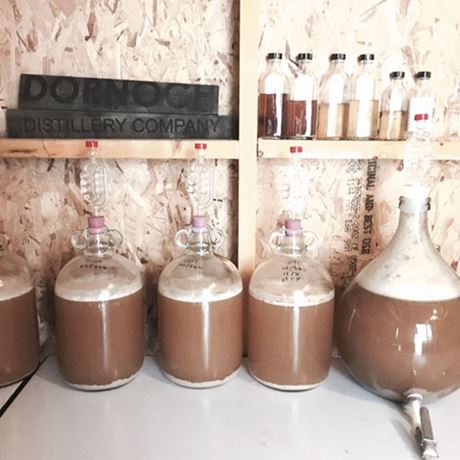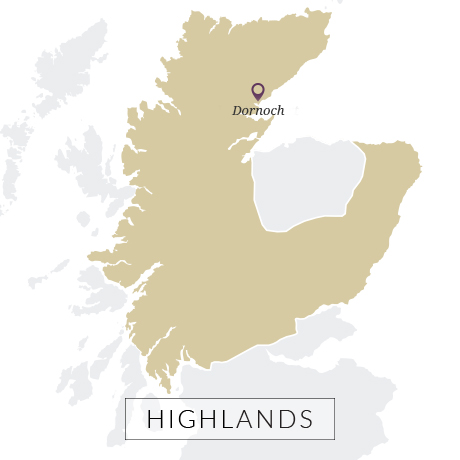 Region

Highland

Production type

Single malt
Unaged spirits

Distillery Status

Working
Dornoch History
The original Dornoch Castle was built around the end of the 15th century, although the age of the oldest surviving part of the structure is unclear. It had been a gift from Bishop Robert Stewart to his brother-in-law, the Earl of Sutherland, in 1557, who was tasked with safeguarding the property for the Church from the swell of Lutherans in the Highlands. It never did pass back into the Church's ownership again. The castle eventually passed to private ownership in 1922, and was renovated into a hotel in 1947.
Colin and Ros Thompson acquired the premises in 2000, and along with their sons, Simon and Philip, soon established a reputation for Dornoch Castle as a whisky hotel.
The brothers, who began working behind the family bar as soon as they were old enough, began collecting whisky and building up Dornoch's now enviable collection. It was during their early years at Dornoch that the Thompson brothers fell in love with pre-1960s Scotch whisky. They began bottling their own expressions from sourced stocks – under the Simon & Philip Thompson label – and gradually developed the idea to establish their own distillery on the castle grounds.
In 2015 planning permission was granted to transform a former 19th century fire station on the grounds – which was simply being used for junk storage – into a small distillery. To bankroll the project, the brothers put their flat on the market and began crowdfunding, eventually raising enough to begin producing test runs before Christmas 2016.
Dornoch distillery laid down 'Cask 0' – a test run of single malt spirit – in February 2017, before briefly switching focus to producing its first batch of 'experimental' gin, which was released in UK retailers in June 2017.
Timeline
1557

Bishop Robert Stewart gifts Dornoch Castle to the Earl of Sutherland

1947

The castle is converted into a hotel

2000

Dornoch Castle is acquired by Colin and Ros Thompson

2015

Planning permission is granted to convert an old fire station on the grounds into a distillery

December 2016

Production starts at Dornoch distillery
Owner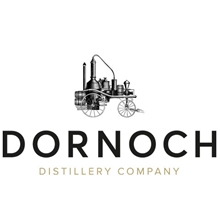 Current owner
Contact
Address

Dornoch Distillery Company




Castle Close




Dornoch




Sutherland




IV25 3SD




United Kingdom

Phone

+44 (0)1862 810 216

Visitor Opening Hours

Strictly appointment only, but when producing the doors are open and facility is fully visible.