Brora distillery
Highland Single Malt Scotch Whisky
The bottlings which we now see come from Brora's last flaring. This was a time when the distillery was run specifically to fill in perceived holes in DCL's inventory. As a result you will find Broras which are immensely oily and smoky, as well as some in which there is the merest exhalation of peat. The waxy, oily, marine/mineral characters seen in Clynelish are however always present, but in magnified form. Rather than the orange oil of Clynelish, here there is more lemon acidity. There was, sadly, a small run of bottlings with a butyric character, so be aware.
Diageo releases an annual – and limited – bottling as part of its Special Release programme. With growing interest in smoky whiskies – and closed distilleries – Brora has become a cult malt.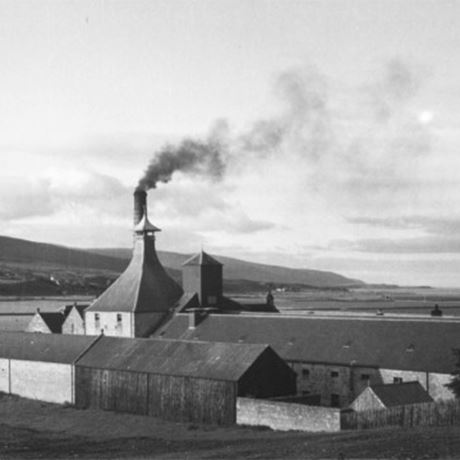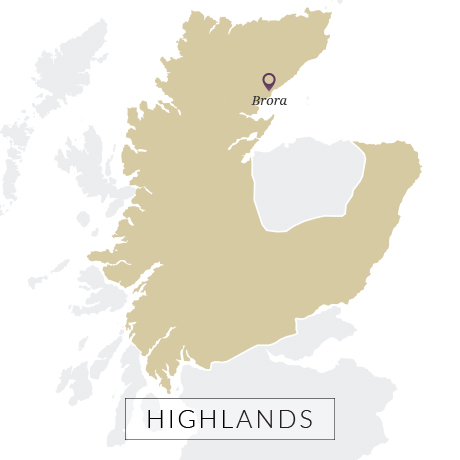 Region

Highland

Production type

Single malt

Distillery Status

Mothballed
Brora History
Brora – or as it was originally known, Clynelish – is one of Scotland's Clearance distilleries [see also Talisker]. It was built in 1819 by the Marquis of Stafford (later the Duke of Sutherland) who with his wife and her factors [estate managers] enacted some of the most brutal forced evictions in the Highlands, as part of an economic experiment which saw 15,000 farmers from their estate alone, moved off their land and resettled either on the coast, or sent to Canada and Australia.
Those who ended up in the new settlement at Brora were put to work in the Duke's new business enterprises, one of which was distilling.
It took some time for the distillery to find its feet, passing through a number of lessees until George Lawson took charge. He and his sons would run the plant from 1846 to 1896 when they sold it to the Glasgow blender James Ainslie and his business partner John Risk who rebuilt the site that year.
Ainslie himself went bust in 1912 when Risk and DCL took shares in the firm, John Walker & Sons following in 1916. Risk was bought out in 1925, when Walker joined DCL and the latter took complete control in 1930.
It wasn't until after the Second World War that the distillery began to increase capacity significantly as a result of demand for blends increasing. By 1967, this had reached such a height that it was decided that it would be easier to build a new and larger distillery – initially known as Clynelish 2 – alongside the original buildings than try to expand them.
The old distillery closed for a year, but reopened in 1969 and was in production, though not always at full capacity, until it closed in 1983.
In 1975, after a change in legislation banning two distilleries from being called the same, its name was changed to Brora. During 1972 to 1974 when DCL's Caol Ila was being rebuilt, production of heavily peated malt was switched here. Also, during periods of drought on Islay, the production of DCL's heavily peated requirements was switched to the far north east. This could explain why although Brora's peating levels in general dropped after 1977, there are occasional heavily smoky expressions from the 1980s.
The distillery was closed finally in 1983, and although rumours surfaced occasionally about it reopening they seemed little more than wishful thinking.
However, in October 2017 Diageo revealed plans to reopen both Brora and Port Ellen distilleries, which also closed in 1983. Subject to planning permission, the two sites are expected to be operational once more by 2020.
Timeline
1819

The distillery is founded by the Marquis of Stafford [Duke of Sutherland] and run as Clynelish

1846

The Lawson family takes over operation

1896

Blender James Ainslie buys the distillery with John Risk

1912

Partnership agreed between John Risk and DCL

1916

John Walker & Sons buys shares in the distillery

1925

DCL takes full control of the site's operation

1968

A new distillery [Clynelish 2] is built next door; The original distillery closes

1969

The original distillery reopens

1972

Production of heavily peated spirit starts

1975

The original distillery's name changes to Brora

1977

Production of heavy peated malt stops (but occasional runs are made in subsequent years)

1983

Brora distillery is mothballed

2017

October: Diageo reveals plans to reopen Brora, as well as Port Ellen distillery on Islay
Owners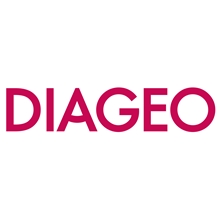 Current owner
Previous owners
Contact
Address

Brora Distillery




Brora




Sutherland




KW9 6LB




United Kingdom