Seggie distillery
Lowland Scotch Whisky
One of the few things known for certain about Seggie, is that the Haig family installed a Coffey still there in 1845, when such equipment was still seen as untested and a risky investment.
The modern still certainly did not assure Seggie's future, as the distillery closed some 15 years later. It is possible that the Haigs over-invested in the operation, building a far bigger distillery than the local market could support.
Even today, the old Seggie building is the largest for miles around and is one of the very few lost distilleries still standing.
Even though the original distillery folded well over a century ago, one tell-tale architectural detail reveals its original role: a projecting window, high above the road, with a beam above it for a pulley to hoist sacks of grain to the barley loft.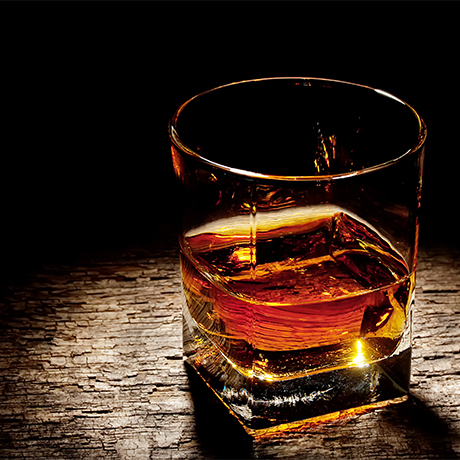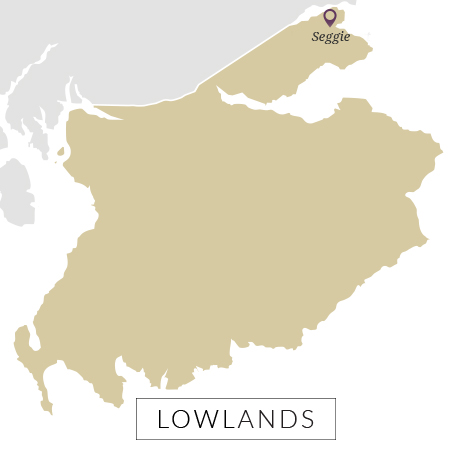 Region

Lowland

Production type

Single grain
Single malt

Distillery Status

Demolished
Seggie History
Seggie distillery was opened in 1810 by William Haig and remained in the same family for its entire existence. William distilled, with the odd setback, until 1835, when he was sequestrated. The site was closed for a couple of years before his son, John, assumed control. It was John who decided to install a Coffey still at the site for producing grain whisky in 1845, a rather bold decision at the time.
Not all grain distilling operations were successful, Seggie being one of them, and the still was mothballed around 1852, by which time Robert Haig & Co. had taken on the licence.
Seggie was given one last breath of life in 1859 when John Haig & Co. resurrected its operation but it lasted only a year or so before finally closing for good.
After 1860, the distillery lay unused until 1872, when it was converted to a paper mill. Curtis Fine Papers remained on the site until 2008 when the company went into receivership. After that, the premises stood idle until it was purchased by St Andrew's University and split into start-up units. As fate would have it, one of the units became the Eden Mill brewery (in 2012) and distillery (in 2014).
In 2018 Eden Mill announced plans to expand its operation, moving into the unit previously occupied by Seggie distillery.
Timeline
1810

William Haig opens Seggie distillery

1835

Haig is sequestrated and the distillery goes silent

1837

John Haig takes on Seggie

1845

A Coffey still is installed on the site

1848

The licence passes to Robert Haig & Co.

1852

The distillery falls silent

1859

John Haig & Co. is the new licence holder

1860

Seggie distillery finally closes permanently

1872

The premises is converted to a paper mill

1967

Curtis Fine Papers moves into the premises

2008

Curtis goes into administration

2012

Eden Mill brewery takes on one of the units next door to Seggie

2014

Eden Mill fits pot stills and begins production of malt whisky

2018

Eden Mill announces plans to expand into the unit previously occupied by Seggie
Contact
Address

Seggie distillery




Main Street




Guardbridge




Fife




KY16 0UU




United Kingdom
See also
Blender

Fife-based blender and proprietor of the Davaar brand of Scotch whisky.

Distillery & brand

Guardbridge's Eden Mill is Scotland's first combined brewery and distillery.