Turret Bank distillery
Highland Single Malt Scotch Whisky
Turret Bank distillery was located on the west side of Crieff on a meander in the Turret Burn. The site was built just over a mile downstream from Hosh distillery, today known as Glenturret.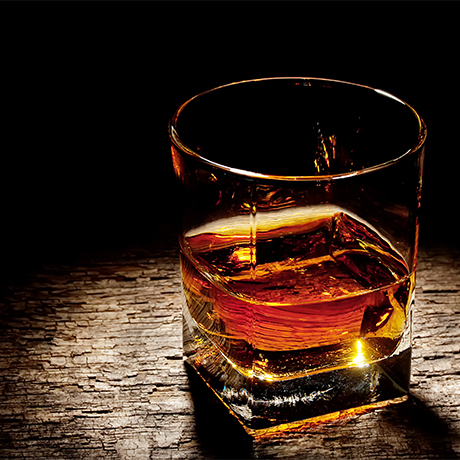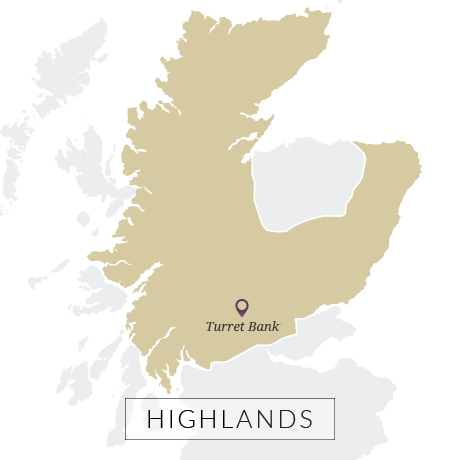 Region

Highland

Production type

Single malt

Distillery Status

Demolished

Previous names

Turretbank
Turret Bank History
Though Turret Bank was only active for 10 years it operated under four successive licensees. The distillery was opened by William Johnstone in 1827, before being licensed to Drysdale, Johnstone & Co. in 1829. Operation passed to Lawrence Drysdale in 1831, and finally to William Hamilton in 1837. Shortly after Hamilton took control, Turret Bank ceased to operate as a distillery.
Today the building itself is long gone – its site opposite Crieff's Macrosty Park is now occupied by housing – but the name of the distillery lives on in the local area having been lent to Turretbank Road, Place, and Drive. A little way up Turret Burn the remains of the mill lade that supplied the distillery can still be found.
Timeline
1827

Turret Bank distillery is licensed to William Johnston

1829

The licence passes to Drysdale, Johnston & Co.

1831

The distillery is licensed to Lawrence Drysdale

1832

Turret Bank distillery goes silent

1837

William Hamilton becomes Turret Bank's final licensee. Just months later the distillery is closed for good
Contact
Address

Turretbank Road




Crieff




Perth and Kinross




United Kingdom