Glenturret distillery
Highland Single Malt Scotch Whisky
The mash tun contains only a tonne of grist, the washbacks are wooden, and the stills have a slightly rudimentary look about them suggestive of a more rustic approach to whisky-making. This is not however borne out in the spirit which is light, acidic, and intense. Some heavily peated malt [called Ruadh Mhor, 'Big Red'] is also made, which goes into Black Grouse.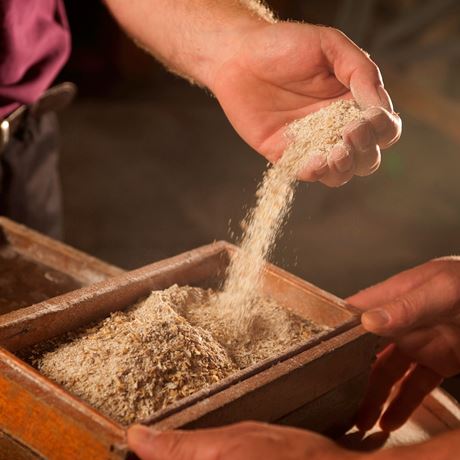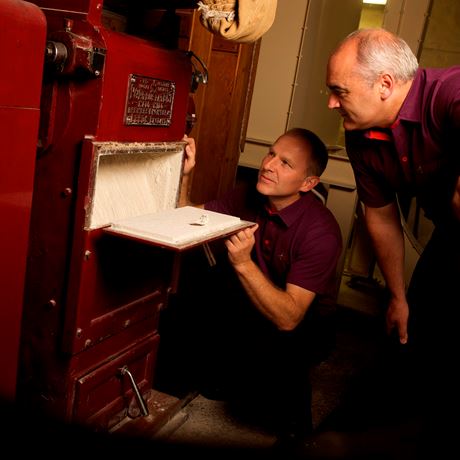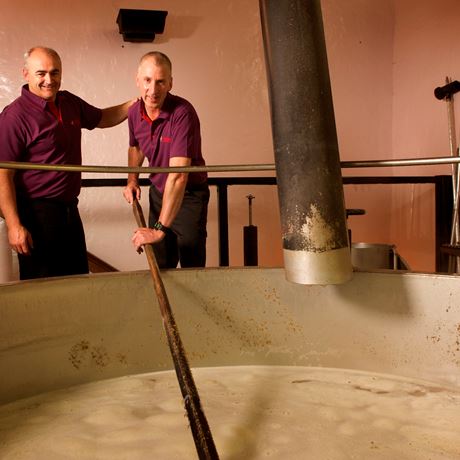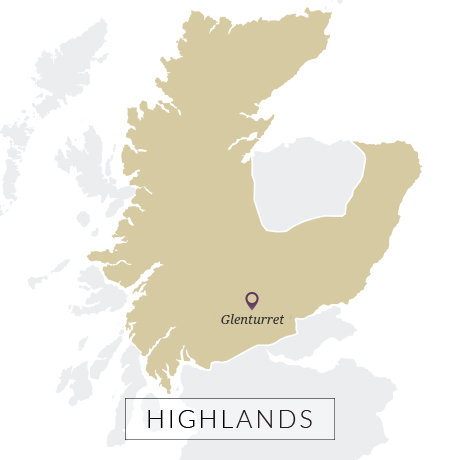 Region

Highland

Production type

Single malt

Distillery Status

Working
Glenturret History
Glenturret has an uncommonly chequered history. On one hand, it is fond of claiming to be Scotland's oldest distillery. On the other, it could be said to be one which helped to usher in a new era for distillation.
The oldest distillery claim doesn't stand up to much scrutiny. The site is claimed to have been the location of an illicit still known as The Hosh [Gaelic for 'foot'] which was operational in the 1770s, though quite why an illegal operation would have a name is slightly unclear. Licensed distilling on the site only started in 1818 when John Drummond began making whisky.
Unlike many small Perthshire distilleries of that period, it survived the trials of the 19th century and in 1875 it changed its name from The Hosh to Glenturret – taking the name from a nearby distillery which had failed 20 years previously.
The troubled times of the 1920s hit it hard, and in 1928 it was dismantled. In the late 1950s, however, James Fairlie had the idea of building a new plant inside the old buildings. He bought the stills and mash tun from Tullibardine (which was being refitted) and got Glenturret up and running once more in 1960, in time to take advantage of the upturn in whisky's fortunes.
Fairlie and his son Peter also saw the potential in whisky tourism and soon opened a visitor's centre – the second distillery to do so.
It was, for a decade, part of Rémy Cointreau (1981-1993) before joining Highland Distillers [now Edrington] who, in 2002, radically transformed the site into The Famous Grouse Experience.
Single malt bottlings are now rare.
Timeline
1775

An illicit distillery named Hosh is said to have been established

1818

John Drummond is granted a license to distil at the same site

1852

John McCallum takes over as license holder

1875

Thomas Stewart picks up the license and changes the distillery's name from the Hosh to Glenturret

1907

The distillery passes into the hands of Mitchell Bros

1923

Glenturret closes, and is dismantled five years later

1959

James Fairlie reopens the distillery using the stills and mash tun from Tullibardine

1981

Rémy Cointreau buys the distillery and installs a visitors' centre

1990

Highland Distillers acquires Glenturret

1999

Edrington and William Grant & Sons purchase Highland Distillers and ownership of Glenturret falls to the former

2002

Edrington build a £2.2m visitors' centre, The Famous Grouse Experience, at Glenturret
Owners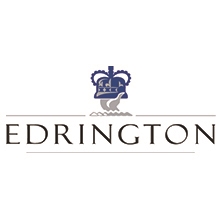 Current owner
Previous owners
Highland Distillers

1990 - 1999

Rémy Cointreau

1981 - 1990

James Fairlie

1957 - 1981

Mitchell Brothers

1907 - 1928

Glenturret Distillery Co

1896 - 1907

Thomas Stewart

1875 - 1896

John McCallum

1852 - 1875

John Drummond & Co

1818 - 1852
Contact
Address

Glenturret Distillery




The Hosh




Crieff




Perthshire




PH7 4HA




United Kingdom

Website

Phone

+44 1764 656565

Email

Visitor Opening Hours

Monday

10am to 5pm (Nov-Feb), 6pm (Mar-Oct)

Tuesday

10am to 5pm (Nov-Feb), 6pm (Mar-Oct)

Wednesday

10am to 5pm (Nov-Feb), 6pm (Mar-Oct)

Thursday

10am to 5pm (Nov-Feb), 6pm (Mar-Oct)

Friday

10am to 5pm (Nov-Feb), 6pm (Mar-Oct)

Saturday

10am to 5pm (Nov-Feb), 6pm (Mar-Oct)

Sunday

10am to 5pm (Nov-Feb), 6pm (Mar-Oct)