Yetts of Muckhart distillery
Highland Single Malt Scotch Whisky
Yetts O' Muckhart is a scattered hamlet in Perthshire threaded with burns and rivulets; the River Devon skirts its eastern flank.
The area was long reputed to be home to Britain's most remote Rolls Royce servicing centre, set up by an enterprising local for the chauffeur-driven cars of guests staying at Gleneagles Hotel, nine miles to the north.
There are several farms and crofts in the area where this distillery might have been, but no such site is marked on older maps, making its exact location hard to ascertain.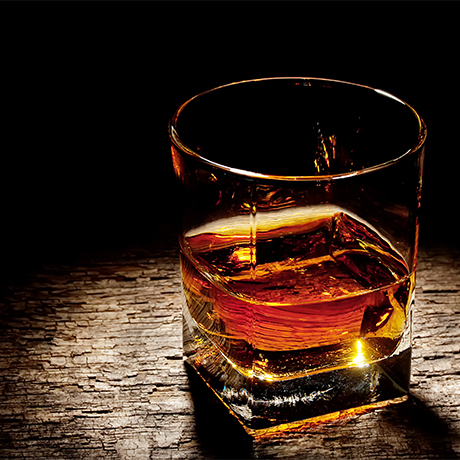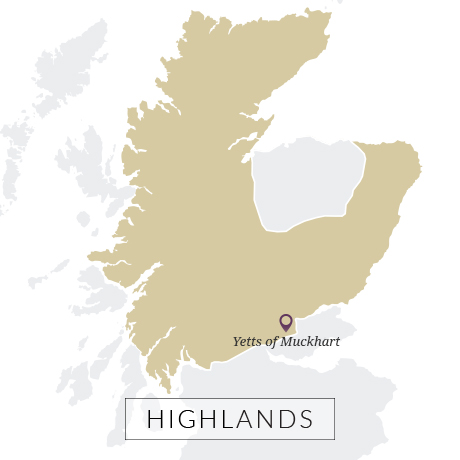 Region

Highland

Production type

Single malt

Distillery Status

Demolished

Previous names

Yetts o'Muckhart
Yetts of Muckhart History
Yetts of Muckhart was first registered to A Balfour & Co. in 1817, but distilling stopped in 1819. Distilling restarted in 1825 under Mr B F Mylne, but ceased again the following year. Finally, in 1831, Mr J W Rennie revived the distillery, but he was sequestrated in 1832 and Yetts of Muckhart closed for good.
Timeline
1817

Yetts of Muckhart is licensed to A Balfour & Co.

1819

John H Rennie leaves the firm and the distillery falls silent

1825

The distillery licence passes to Mr B F Mylne

1826

Yetts of Muckhart is silent once again

1831

The distillery is reopened by Mr J W Rennie

1832

J W Rennie is sequestrated and Yetts of Muckhart distillery is finally closed
Contact
Address

Yetts o'Muckhart




Clackmannanshire




United Kingdom