Deeside distillery
Highland Single Malt Scotch Whisky
One of Scotland's new wave of experimental 'craft' whisky distilleries, Deeside is one of just a few Scottish whisky distilleries to be established by a brewery. Its cosy home within Banchory's Deeside Brewery is fitting – the distillery draws on its brewers' experience with varying barley roasts and alternative grains including rye and maize.
Since opening in 2017, Deeside has spent 18 months experimenting with its single malt spirit recipe, filling the liquid into 55-litre octave casks – which will never be released for sale.
With an impending move to larger premises Deeside's production lifespan is on a timer. Just 100 casks of single malt – fermented in the brewery's existing tanks and distilled in a 600-litre copper pot still – will be produced, with just 88 casks released for sale.
Head distiller Liam Pennycook uses a mixture of pale, crystal and chocolate malts to produce a 'biscuity and earthy' single malt spirit.
At the same time, Deeside is also producing Scottish rum, rye and a 'Bourbon-style' whisky using a mashbill containing at least 51% corn, both of which are distilled in a square iStill.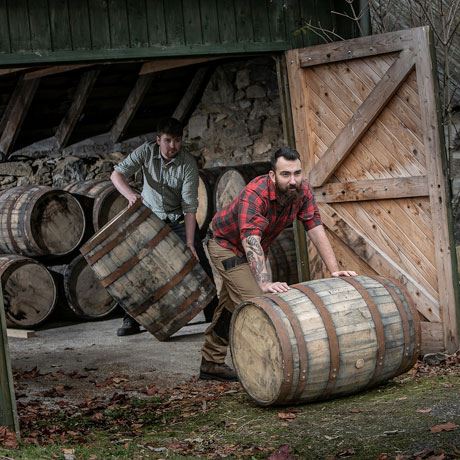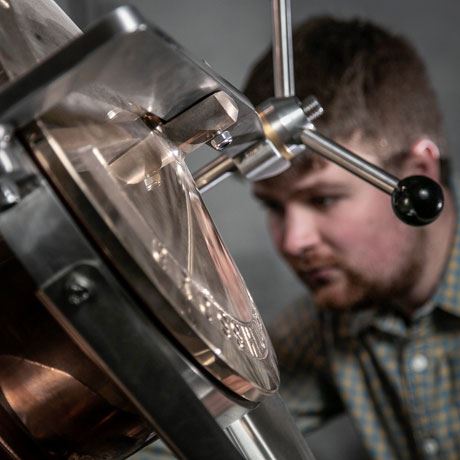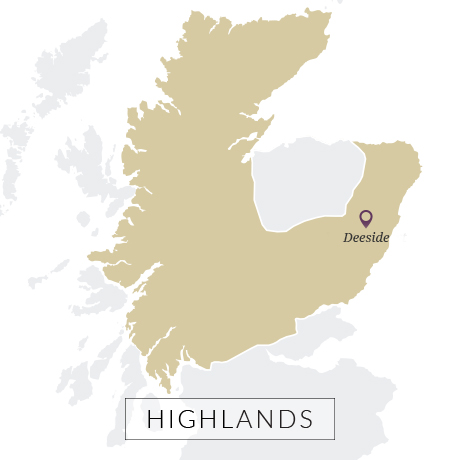 Region

Highland

Production type

Single malt

Distillery Status

Working
Deeside History
Deeside Brewery was founded in Banchory in 2012 by Michael Bain, a former IT entrepreneur-turned-bar owner (of Dusk in Aberdeen).
The team installed distilling equipment in an extension to the brewery in 2017, and by July had laid down casks of its first single malt in a range of experimental 55-litre octaves.
In October 2018 the distillery installed a 600-litre copper pot still and in February 2019 began running distillations of a single malt spirit that's being matured in a mixture of ex-Bourbon barrels and ex-Sherry butts.
While the extension offers limited space for the modest set-up, Deeside (formerly known as Twin River distillery) has plans to build a larger brewery and distillery on a 2.2-acre plot in Banchory, which will incorporate a visitor centre, restaurant and taproom. To fund the move, Deeside is seeking to raise £8 million through an investment drive and the pre-sale of casks.
Deeside plans to only produce 100 casks at its current distillery, before closing the plant and moving the operation to its new premises, which will be named Burn o' Bennie.
Of the 100 casks produced, 88 are being sold to the public, while 12 will be retained by Deeside for bottling once the spirit reaches at least 10 years of age.
Timeline
2012

Deeside Brewery is established in Banchory

2017

Distilling equipment is added to an extension of the brewery

2017

July: Deeside begins experimenting with laying down single malt spirit in octaves

2018

A 600-litre copper pot still is installed at the site

2019

February: Deeside lays down the first of 100 casks of its single malt, 88 of which will be released for sale
Owner
Current owner
Deeside Brewery & Distillery Ltd
Contact
Address

Deeside Distillery




The Steading


Lochton of Leys


Banchory




AB31 5QB




United Kingdom

Phone

+44 (0)1339 883777

Visitor Opening Hours

Visits by appointment only.