Ben Royal Profile
Blended Scotch Whisky
Ben Royal was a one-off blended Scotch bottled by Nottinghamshire-based Mansfield Brewery Company to commemorate Queen Elizabeth II's Silver Jubilee in 1977.
The 12-year-old blend was presented in a distinctive green and beige stoneware jug decanter, which was distributed among Mansfield Brewing Co's large number of tied public houses.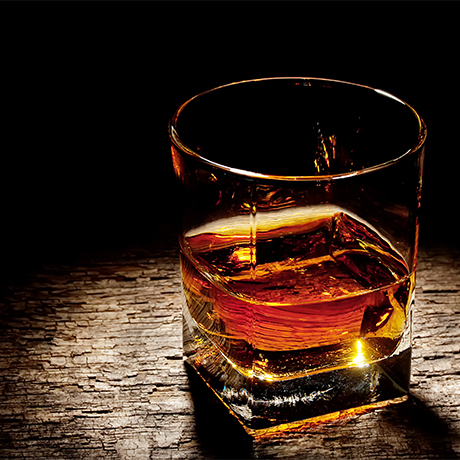 Production type

Blended Scotch
Ben Royal History
Mansfield Brewery was founded in 1855, some 100 years before Queen Elizabeth II ascended the British throne.
In 1977, upon her Silver Jubilee, Mansfield Brewery Company created a bespoke Scotch whisky blend to sell across its licensed pubs. Commemorative products and souvenirs were everywhere as companies made the most of national celebrations, not least of which were brewers and whisky producers.
Ben Royal was a one-off brand created especially for the jubilee, and like many commemorative whiskies created to mark royal occasions, surfaces regularly at auction.
Mansfield Brewery Company eventually becmae part of Marstons plc.
Owner Current owner
See also
Distillery & brand

Now demolished Victorian plant.

Brand

Bottled in colourful ceramic decanters, this blended Scotch aims high when it comes to age.

Independent bottler

Pointers of London & Edinburgh primarily sold porcelain gifts and occasionally whisky decanters.