Rosebank distillery
Lowland Single Malt Scotch Whisky
Rosebank is rightly regarded as one of the finest – if not the finest – Lowland malt and yet its fame has, slightly bafflingly, never reached the same levels of hysteria as cult distilleries such as Port Ellen and Brora. Perhaps its meadow flower bouquet, gentle fruits and fresh citrus (derived through its triple distillation regime) are not in line with palates which want the big and the bold – even though Rosebank's worm tubs lend the whisky a thick palate texture.
Region

Lowland

Production type

Single malt

Distillery Status

Mothballed
Rosebank History
Much of Rosebank's history – and fate – has been dictated by the canal upon whose banks it sits. It made sense to build a distillery beside the Forth & Clyde, the waterway which linked Scotland's east and west coasts, and therefore its two main cities, Glasgow and Edinburgh. It made less sense to have a distillery there when the canal was closed and choked by detritus. It makes sense to have a distillery open again now that the canal has been reopened and tourists are coming to Falkirk to look at the Wheel which lifts boats between the Union and the Forth & Clyde – but is it too late?
There are records of a family called Stark distilling on the wider site as early as 1798. In 1817, a distillery named Rosebank was operational for two years, while in 1827, the Stark family re-emerged to operate the Camelon distillery which sat on the opposite bank of the canal.
In 1840, what had been Camelon's maltings were converted by James Rankine into the new Rosebank. Under the Rankine family's control, Rosebank prospered. In 1861, the Camelon distillery buildings were demolished and a new maltings supplying Rosebank was built, with the malt being barrow-ed over the canal to the distillery on a bridge.
In 1914, Rosebank became one of the founding members of the Lowland conglomerate Scottish Malt Distillers [SMD] in 1914 which was folded into DCL in 1925.
It ran continuously, bar a brief wartime hiatus, until 1993 when it closed. The reason was not to do with quality – the malt was highly regarded – but the unwillingness of its then owner (at the time UDV) to pay an estimated £2m cost of upgrading its effluent treatment plant. Problems over road access were another contributory factor.
Rosebank could conceivably have been saved had it been chosen as the Lowland member of UDV's [later Diageo's] Classic Malts Selection which launched in 1988. After all, an 8-year-old had been part of DCL's 'Ascot Malt Cellar' six years previously when the firm attempted, somewhat lackadaisically, to enter the malt market.
Legend has it that the decision to choose Glenkinchie was because Rosebank was next to a then closed, stagnant, canal and therefore not as much of a tourist destination.
The distillery site was sold in 2002 to British Waterways. There are now plans to restart production, though the new plant cannot be called Rosebank as Diageo still owns the trademark.
Timeline
c1798

Distilling commences in the area, according to records

1817

A distillery called Rosebank becomes operational

1840

Rosebank is built by James Rankine on site of the old Camelon distillery maltings

1914

The distillery becomes a founding member of Scottish Malt Distillers

1925

Rosebank forms part of DCL

1988

An 8-year-old expression is launched

1993

The distillery is closed due to the cost of refurbishment

2002

The site is sold to British Waterways
Owners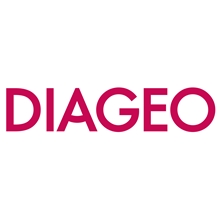 Current owner
Previous owners
Contact
Address

Rosebank Distillery




Camelon Road




Falkirk




FK1 4DN




United Kingdom
Missing Information?
We strive to provide the most up-to-date and accurate information possible, but if you think we have missed something or you have an image you'd like to share, then please let us know.
Get in touch