Port Charlotte Profile
Islay Single Malt Scotch Whisky
Port Charlotte is Bruichladdich's heavily-peated single malt, with a peating level of around 40ppm. Bruichladdich describes Port Charlotte as having 'the power of peat with the elegance, complexity and floral top notes for which our Bruichladdich stills are famous'.
The first Port Charlotte release was the five-year-old PC5 Evolution, and successive bottlings have included Port Charlotte Islay Barley 2008 (distilled from barley grown on Coull, Kynagarry, Island, Rockside, Starchmill and Sunderland farms), Port Charlotte Scottish Barley Eòrna Na h-Alba (PC11) and the travel retail exclusive PC12 Oileanach Furachail. The latter marks the retirement of Bruichladdich master distiller Jim McEwan and the succession of Adam Hannett to the role.
Region

Islay

Production type

Single malt

Produced at
Port Charlotte History
The Port Charlotte brand commemorates the former Lochindaal distillery, which operated in the village of Port Charlotte two miles south of Bruichladdich from 1829 until 1929. Initially known as Port Charlotte distillery, the facility was making 128,000 gallons of spirit per annum during Alfred Barnard's mid-1880s visit, which compared with Lagavulin's 75,000 gallons and the 250,000 gallons being produced by Ardbeg at the time.
In 1920 Lochindaal's owner, JF Sheriff & Co, was bought out by Benmore Distilleries but just nine years later Benmore was purchased by the Distillers Company Limited (DCL), which immediately closed Lochindaal.
The plant was subsequently removed although some of the buildings continued to be utilised by the now defunct Islay Creamery until the 1990s, while others were taken over by a garage business and Islay Youth Hostel. Two substantial, stone-built warehouses have remained in use for the maturation of spirit, and it is there that today's Port Charlotte single malt is aged.
There too Bruichladdich planned to create a new distillery in which to produce heavily-peated whisky, but the plans never came to fruition, and it seems highly unlikely that distilling will return to the village since the acquisition of Bruichladdich by French company Rémy Cointreau in 2012.
The Bruichladdich team notes that 'following his visit here [to Lochindaal] in 1885 Alfred Barnard wrote 'Peat only is used in drying the malt, fired in open chauffeurs,' a testament supported in a few surviving faded photographs showing the huge peat stacks waiting to be fed to the kiln fires. Port Charlotte is in essence a tribute to the men who worked Lochindaal.
Production of Port Charlotte at Bruichladdich commenced on 29 May 2001, and was the very first distillation carried out by the new distillery team after its revival in the hands of Murray McDavid, following five years of silence.
Timeline
1829

The first distillation runs at Port Charlotte distillery, later renamed Lochindaal

1881

Bruichladdich distillery is established two miles away

1929

Lochindaal distillery is closed

2000

Bruichladdich is acquired by independent bottlers Murray McDavid

2001

The first distillation of Port Charlotte peated single malt is run

2006

Port Charlotte is released at five years old as PC5

2012

Rémy Cointreau acquires Bruichladdich distillery

2013

Release of Port Charlotte Scottish Barley

2014

PC11 Eòrna Na h-Alba Islay Barley 2008 is released

2015

PC12 Oileanach Furachail is released as a travel retail exclusive
Owners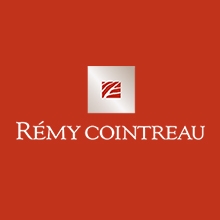 Parent company
Current owner
Previous owner
Murray McDavid Whisky

2001 - 2012
Contact
Address

Bruichladdich Distillery




Isle of Islay




Argyll




PA49 7UN




United Kingdom

Website

Phone

+44 1496 850160

Visitor Opening Hours

Not open to the public
Missing Information?
We strive to provide the most up-to-date and accurate information possible, but if you think we have missed something or you have an image you'd like to share, then please let us know.
Get in touch