Bruichladdich distillery
Islay Single Malt Scotch Whisky
Bruichladdich's character is sweet, honeyed and floral with a lemon-butter note and an unmistakable freshness. Since 2000, however, other variants have been made – medium-peated Port Charlotte and heavily-peated Octomore. While both are defiantly smoky with plenty of rich, bonfire-like aromas, the inherent freshness and acidity of the distillery character is retained.
Experiments have also taken place with different barley varieties (including the archaic Bere) and a long-term project is currently under way, with local farmers once again planting the crop for the first time since the turn of the 20th century. More than 40% of Bruichladdich's malting barley is now produced on the island.
In addition, an old Lomond still has been recommissioned and produces The Botanist gin, whose botanical mix includes herbs and plants from Islay.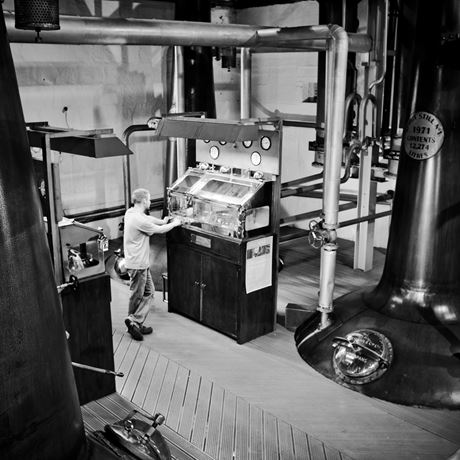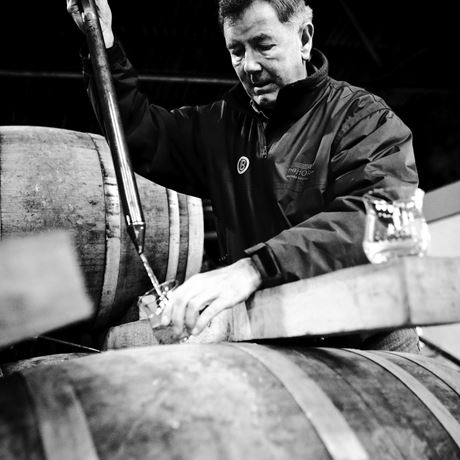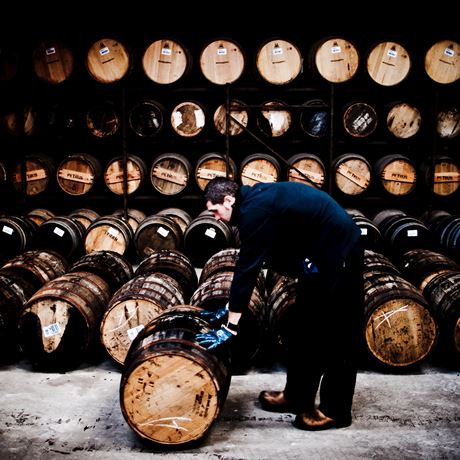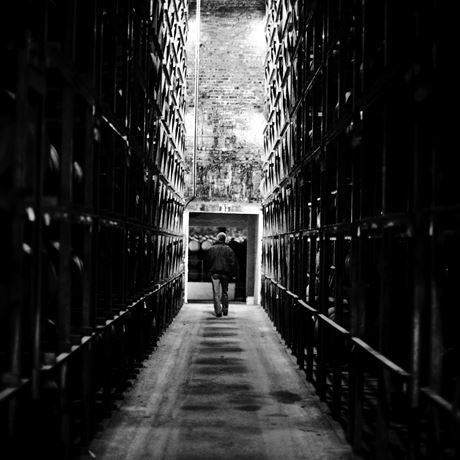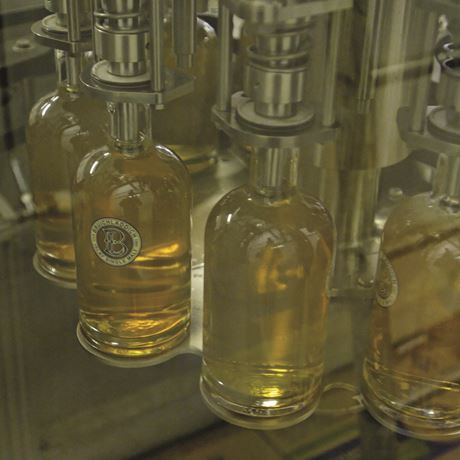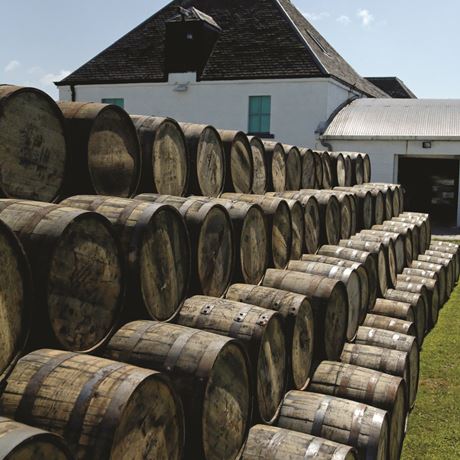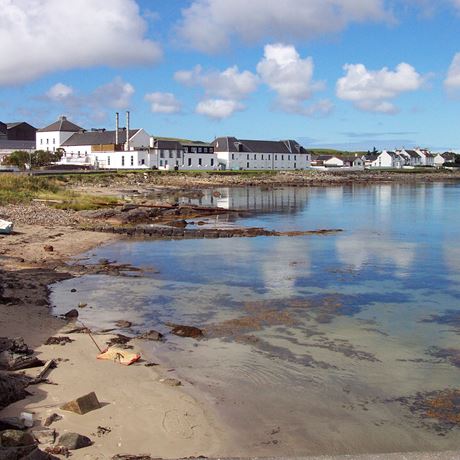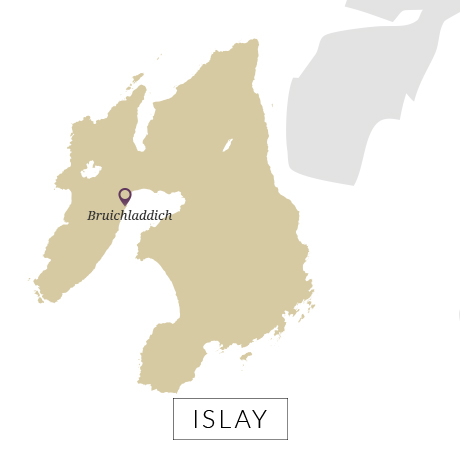 Region

Islay

Production type

Single malt
Unaged spirits

Distillery Status

Working

Brands produced here
Bruichladdich History
Bruichladdich may have been described as 'a working distillery museum', but in its day it was one of Islay's most modern plants – and today is one of Scotland's most innovative. It was built in 1881 by the Harvey brothers, who owned the Dundashill and Yoker grain distilleries in Glasgow. Like all of the late Victorian plants, its fortunes were inextricably linked to blends from the outset.
In 1937, the eccentric Joseph Hobbs (see Ben Nevis) picked it up, but by 1954 it become part of DCL, which quickly offloaded it to AB Grant.
In 1968, Invergordon – whose business was predominantly bulk supplies – became its owner and, after a period of reduced production in the 1980s, it became part of Whyte & Mackay's portfolio through a merger in 1993. Deemed to be surplus to requirements, the Glasgow firm closed it down in 1995 and it remained silent until 2001 when a group of Islay landowners and a London-based wine merchant bought it for £6 million.
At this point the distillery was transformed. None of the previous owners had modernised the equipment and the new parents couldn't afford a significant upgrade, so 'the old lady of Islay' was nursed back to health. The money was desperately needed elsewhere.
Years of producing bulk had resulted in a less than quality-oriented wood policy, which necessitated re-racking some casks into fresh wood, including a huge range of ex-wine and fortified wine casks. Further investment went into the building of the bottling line (which employs people from the island).
Experimentation and innovation continued – multiple distillates, gin, finishing, local barley – before in 2012 Rémy Cointreau bought Bruichladdich for £58m. This made investment in new plant and machinery possible, and in the intervening years additional warehousing has been built on Islay.
In April 2019, Bruichladdich unveiled plans to build its own maltings (although much of its barley is grown on Islay, currently it is sent to Inverness for malting). The distillery has also bought 30 acres of nearby farmland to conduct barley trials and test sustainable farming practices.
Timeline
1881

The Harvey brothers, William, Robert and John, build Bruichladdich on Islay

1937

Joseph Hobbs takes over

1952

The distillery is sold to whisky broker Ross & Coulter

1954

Bruichladdich becomes part of DCL's portfolio

1960

AB Grant takes over operation of the distillery

1968

Invergordon acquire the distillery

1975

Capacity is increased from two to four stills

1993

Bruichladdich joins Whyte & Mackay's portfolio

1995

Distillery closed

2000

The distillery is bought by Murray McDavid and permanently reopened a year later

2006

The inaugural bottling of Port Charlotte is launched

2008

The first expression of Octomore is released

2012

French drinks group Rémy Cointreau buys Bruichladdich

2019

The distillery unveils plans to build its own maltings on Islay, as well as acquiring local farmland for barley trials
Owners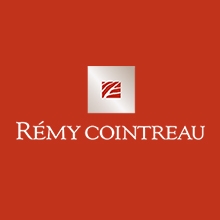 Parent company
Current owner
Previous owners
Murray McDavid Whisky

2000 - 2012

Invergordon Distillers

1968 - 1993

AB Grant

1960 - 1968

Distillers Company Limited

1954 - 1960

Ross & Coulter

1952 - 1954

National Distillers of America

1938 - 1952

Joseph W Hobbs

1937 - 1938

Robert Harvey & Co

1881 - 1937
Contact
Address

Bruichladdich Distillery




Bruichladdich




Isle of Islay




Argyll




PA49 7UN




United Kingdom

Phone

+44 1496 850190

Visitor Opening Hours

Monday

9am to 5pm (Oct-Mar), 6pm (Apr-Sept)

Tuesday

9am to 5pm (Oct-Mar), 6pm (Apr-Sept)

Wednesday

9am to 5pm (Oct-Mar), 6pm (Apr-Sept)

Thursday

9am to 5pm (Oct-Mar), 6pm (Apr-Sept)

Friday

9am to 5pm (Oct-Mar), 6pm (Apr-Sept)

Saturday

9.30am to 4pm

Sunday

Closed