Glenforres Profile
Blended Malt Scotch Whisky
Right up until the 1980s, demand for William Whiteley & Co's blends was so great that every drop of malt whisky produced by its small Edradour distillery was earmarked for blending. The only clue consumers had to the Pitlochry distillery's flavour profile was in a bottle of Glenforres, a vatted malt containing Edradour and one other Highland malt.
Glenforres was released in a variety of ages towards the end of the last century, most notably as a 12-year-old bottled at 43% abv, and more recently as an 8-year-old.
With Edradour at its core, Glenforres was light, fragrant, smooth and mellow with a typically refreshing southern Highland profile.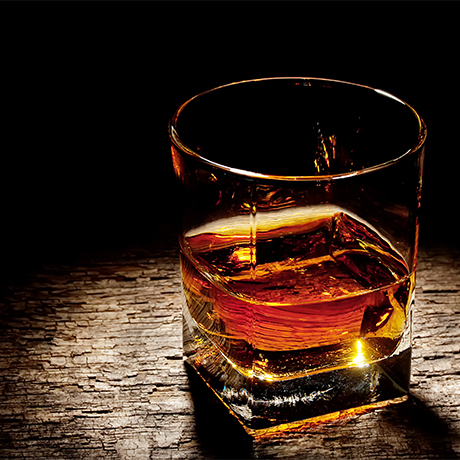 Production type

Blended malt
Glenforres History
The firm of William Whiteley & Co. was founded in 1922 as a Leith-based blending business, which went on to (illegally) establish a large presence in the US with its King's Ransom blend during Prohibition. Following Repeal, the company purchased Edradour distillery in Pitlochry in 1933, a small farm concern that started life in 1825 under the name Glenforres. It was Edradour's original name that inspired Whiteley & Co to produce a vatted malt, registered to its Glenforres-Glenlivet Distillery Co. subsidiary.
In 1982 the distillery and its associated blends were sold to S Campbell & Son, a subsidiary of French drinks group Pernod Ricard, which soon ceased production of all Whiteley's brands, bar King's Ransom.
Stripped of its obligations to fill Whiteley's blends, Edradour was finally released as a single malt in 1986. Two decades later the distillery was sold on to independent bottler Signatory Vintage Scotch Whisky in 2002, although the dormant Glenforres brand remains with Pernod Ricard's Chivas Brothers subsidiary.
Timeline
1837

Glenforres distillery is established near Pitlochry

1922

William Whiteley & Co is established in Leith

1933

Whiteley acquires Edradour distillery to create a supply of malts for its blends

1982

Pernod Ricard takes over William Whiteley & Co and all its associated companies and brands

1980s

Glenforres vatted malt is withdrawn from sale

2002

Edradour is purchased by Signatory Vintage Scotch Whisky
Owner Current owner
See also
Brand

Once the 'world's most expensive whisky', this 1920s blend was created by the owner of Edradour.

Distiller & blender

A whisky blending and bottling company famous for its Clan Campbell blended whiskies.