Campbell Distillers Profile
A Glasgow-based whisky blending and bottling company that purchased the Aberlour distillery after the Second World War. Following its acquisition by Pernod Ricard it added the Glenallachie distillery to its stable and found a major market for its Clan Campbell brand of blended whisky in France and Spain.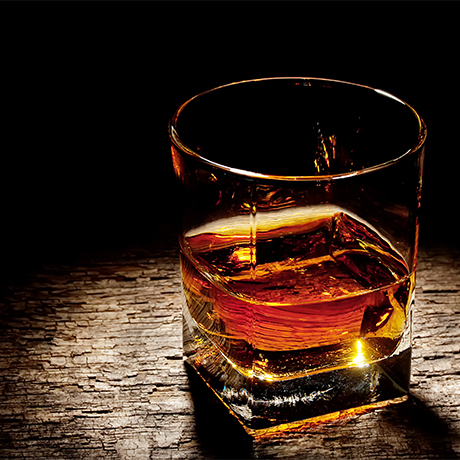 Campbell Distillers History
Campbell Distillers has one of the most complicated legacies of identity crisis of any Scottish whisky company, boasting several name changes in just 50 years.
In 1933 wine shipper Samuel Rosenbloom formed a whisky merchant, Forbes McGregor & Co. The company was based in Campbell House, Glasgow and when the Rosenbloom family changed their name to Ross, Samuel decided to use the name Campbell instead.
Around 1934 he acquired Glasgow blender Muir Mackenzie & Co. Ltd. and in 1937 changed the company name to S. Campbell & Son Ltd. In 1945 S. Campbell & Son purchased its first distillery, Aberlour, as well as the Glasgow Bonding Co., to give it access to a bottling operation.
In 1950 Samuel's son Arnold Campbell and brother, Jack Ross, incorporated the Aberlour-Glenlivet Distillery Co. with most of the shares being held by the Commercial Bank of Scotland.
Through a subsidiary company, Campbells (Distillery) Ltd., S. Campbell blended and bottled Clan Campbell blended Scotch whisky. This whisky is still very popular on the continent of Europe. Another popular blend was White Heather, named after Campbells (Distillery) Ltd.'s original company name.
In 1974 S. Campbell & Son was purchased by the French giant Pernod Ricard, which in turn set up a holding company, House of Campbell. When Pernod Ricard merged House of Campbell with wine shipper J. R. Parkington in 1988, the new company was finally named Campbell Distillers.
In 1989 Pernod Ricard added the Glenallachie distillery to the company's holdings after purchasing it from Invergordon Distillers.
Campbell Distillers' portfolio merged with Chivas Brothers' when it was acquired by Pernod Ricard in 2001.
Associated companies