Imperial distillery
Speyside Single Malt Scotch Whisky
Imperial was dogged by poor timing. Its chequered history meant that it never had a chance to become established as a single malt brand. Too late for the very earliest wave, by the time the category was becoming popular in the 1970s it was already committed to supplying fillings. When the single malt market came of age in the early 1990s, Imperial was closed.
Bar one half-hearted Allied Distillers bottling, it has only ever been seen under independent bottlers and, for many years, was also somewhat ignored. Then, slowly, Imperial's gentle, floral, American cream soda style began to win friends. While it has not reached the cult status of Brora or Port Ellen, its reputation continues to grow. Sadly, there isn't much stock left. Bad timing again.
Region

Speyside

Production type

Single malt

Distillery Status

Demolished
Imperial History
The Imperial plant was built by Thomas Mackenzie in 1897 – the year of Queen Victoria's Diamond Jubilee, and, as the name suggests, the construction was a grand scale. The maltings even sported a gigantic cast iron crown at its apex. Mackenzie had already had considerable success in whisky – he owned his new distillery's neighbour Dailuaine, itself a mighty plant, and then year after would merge the business with Talisker.
The market was however beginning to turn sour and while the two established distilleries survived – and prospered, when the downturn came in 1899 it was Imperial which was put into mothballs. It reopened in 1919 by now under a consortium of the major blending firms and DCL. When the Great Merger of the firms took place in 1925 Imperial joined DCL's distilling arm Scottish Malt Distillers.
That didn't help its fortunes as it was closed once again and this time lay silent for 30 years. When it reopened it was with new Saladin maltings. A decade later, with another whisky boom in full swing, it was expanded again with two new stills.
Two decades of production followed before it was mothballed once more in 1985 and then sold to Allied Distillers in 1989. Further refurbishment followed and spirit began to run once more in 1991. Sadly this was only for a short period and, once again, Imperial was mothballed, this time in 1998. It joined the Chivas Brothers portfolio after Pernod-Ricard bought Allied in 2005.
With another (apparent) boom starting around 2010 it seemed that Imperial's time may have come again, but its new owners kept it silent. In 2013, the buildings were demolished to make way for the new Dalmunach distillery. The Empire strikes back?
Timeline
1897

Imperial distillery is built by Thomas Mackenzie

1898

The distillery becomes part of Dailuaine-Talisker Distilleries

1899

Imperial distillery closes

1919

Following WWI the distillery reopens

1925

Imperial joins DCL but is mothballed

1955

The distillery reopens and is fully modernised

1964

Imperial is expanded to four stills and Saladin matings

1985

Imperial is mothballed once again

1989

The distillery is sold to Allied Distillers

1991

Production restarts under its new owner

1998

Imperial is mothballed for the last time

2000

A 10-year-old expression is released by Allied

2005

Imperial is part of the Allied estate bought by Pernod-Ricard/ Chivas Brothers

2013

The distillery is finally demolished

2015

Dalmunach distillery opens on the old Imperial site
Owners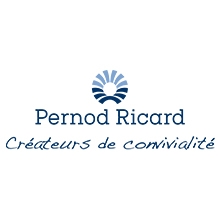 Parent company
Current owner
Previous owners
Contact
Address

Imperial Distillery




Carron




Moray




AB38 7QP




United Kingdom
Missing Information?
We strive to provide the most up-to-date and accurate information possible, but if you think we have missed something or you have an image you'd like to share, then please let us know.
Get in touch