Grand Macnish Profile
Blended Scotch Whisky
Created in 1863 to appeal to the burgeoning blended Scotch market, Grand Macnish was heavily reliant on light, fragrant Highland malts and is one of the oldest, continuously available Scotch whisky blends in the world.
Originally drawing on over 40 Highland malts, this blend became a huge success and was feted by Ernest Hemingway. After being taken into Canadian ownership the brand was largely exported to North America. Nowadays it is available in a number of expressions but still maintains the look of the Victorian presentation and packaging.
The brand is available as a no-age-statement Original, Black Edition, 12-year-old, Six Cask Edition and a Sherry cask-finished 15-year-old.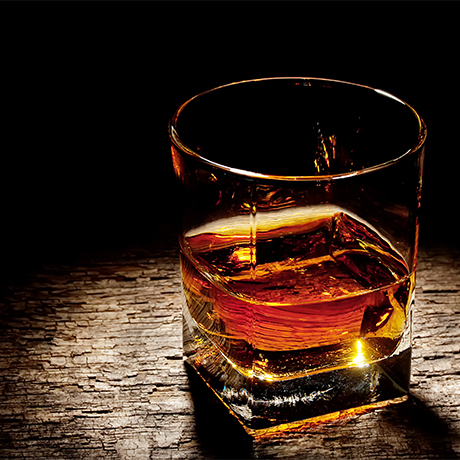 Production type

Blended Scotch
Grand Macnish History
Robert McNish, a Glasgow-based tea, tobacco, wine and spirit merchant, decided to create a lighter, more appealing Scotch whisky blend in 1863 than the rough malts available at the time. Having trained for five years with tea merchant Matthew Algie & Co., he knew that blended teas commanded a higher price than the unblended varieties.
By 1887, when his sons John and George joined him in the business, sales of Grand Macnish and the other products he retailed had risen to such a degree that a move to larger premises was required. McNish died in 1904 and when the company became limited in 1908 a London office was opened.
Through the contacts fostered in London and overseas, Grand Macnish became a major sales success up to the Great War. After active service in the war, John returned and negotiated the 1927 sale of Robert McNish & Co to the H. Corby Distillery Co of Canada, which in turn sold a majority shareholding to Hiram Walker-Gooderham & Worts in 1935.
John passed away in 1943 and his brother followed him two years later. The company continued to operate at arm's length from its Canadian owner, which was eventually sold in 1985 to Allied Lyons plc.
In 1991, the Grand Macnish brand was acquired from Allied Lyons by Macduff International.
Timeline
1863

Grand Macnish is created by Robert McNish & Company of Glasgow

1887

The company expands and moves from York Street to larger premises in Dunlop Street

1904

Robert McNish dies and a London office is opened by his son John

1914

The company and Grand Macnish brand are acquired by H. Corby Distillery Co. of Canada

1921

Hiram Walker purchases a 51% shareholding in the company

1985

Allied Lyons plc takes over the company

1991

The Grand Macnish brand is sold to Macduff International, which relaunches it in the UK
Owners Current owner
Previous owners
See also
Brand

One of the original big peaty blends, created by Laphroaig's former owner, Ian Hunter.