Allied Lyons Profile
Following the merger of Allied Breweries and J. Lyons & Co., the new supergroup's priority was to expand its spirits holdings. It already held William Teacher & Sons and Stewart & Sons of Dundee, and through its subsidiary, Allied Distillers, bolstered its portfolio until it became the second largest spirits company in the world.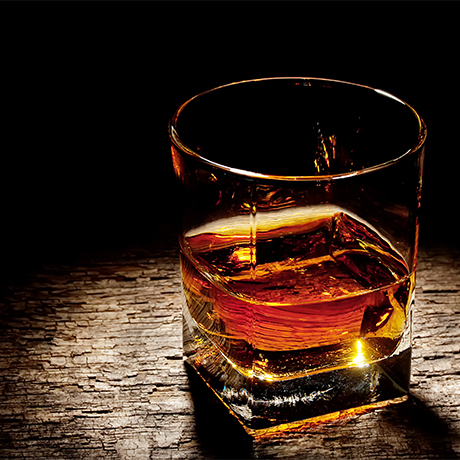 Allied Lyons History
Allied Breweries was formed by a merger of three major English breweries in 1961. Over the next 17 years it purchased whisky blenders Stewart and Sons of Dundee, and William Teacher and Sons, mainly to service the estate of managed and tied public houses and wine and spirit merchants that were formed by the merger.
J. Lyons and Co. was a successful hotel, restaurant and food manufacturer which had also diversified into electronics (the Lyons Electronic Office was one of the first computerised systems on sale in the UK). By the late 1970s however, the company was in decline and ripe for a takeover bid.
Such a bid came in 1978 from Allied Breweries, which hoped to build on the economies of scale developed from its formation in 1961. This resulted in the eventual breakup and sale of parts of the group that were deemed to be a lesser fit.
After treating Lyons as a separate entity for a number of years the group finally adopted the name Allied Lyons PLC in 1981. During this time and over the coming years, the company continued to expand its Scotch whisky holdings, and even made a (unsuccessful) bid for Irish Distillers Group, which eventually sold to Pernod Ricard for US$525m.
In 1987 Allied Lyons formed a subsidiary, Allied Distillers Ltd., to control all its UK spirits operations, which by the following year also included Ballantine's. By 1990 the portfolio also included the spirits division of brewer Whitbread, which principally included James Burrough Distillers, owner of Long John and Laphroaig.
In 1992 the group divested its brewing operations (Allied Breweries) into a joint venture with Denmark's Carlsberg.
The name Allied Lyons lasted until the group's takeover of Spanish brandy and Sherry producer Pedro Domecq during the 1990s, when it subsequently changed its name to Allied Domecq.
Associated companies