Islay Mist Profile
Blended Scotch Whisky
Islay Mist was originally created in 1927 at Laphroaig distillery by Ian Hunter, to celebrate the coming of age of the laird of Islay's son, John Granville Morrison.
Perhaps the first blended Scotch to be built on a bedrock of Laphroaig, Islay Mist was the forerunner of the modern big, peaty blends.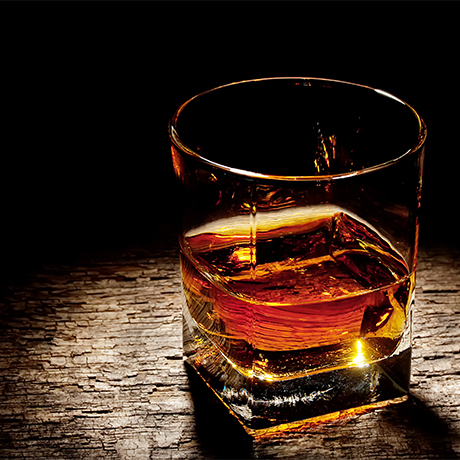 Production type

Blended Scotch
Islay Mist History
Islay Mist would not have existed had it not been for the request made by Hugh Morrison of Islay House for a stock of Laphroaig malt whisky to be made available for his son's 21st birthday celebrations. Distiller Ian Hunter felt the whisky might prove too potent for the laird's southern guests, and put together some vatted malts using Laphroaig and a couple of famous Speyside malts. At the warehouse tasting before the final choice was made, Morrison picked on one and said: 'That will put them all in a bit of a fog Ian,' to which Hunter replied: 'Not a fog… more like an Islay mist!'
Eventually a blend was created by Laphroaig owner D. Johnston & Company and registered as Islay Mist with a label incorporating the Great Seal of Islay. It was immensely popular on Islay and was the 'go to' blend for many Ileachs who preferred it to the island's single malts.
The brand was eventually acquired by MacDuff International from Allied Lyons in 1992, and has since undergone a complete makeover with new trademarks, expressions and packaging to appeal to a broader market.
Islay Mist is now available as the core Deluxe, 8-year-old, 8-year-old Amontillado Napoleon finish, Peated Reserve, 12-year-old and 17-year-old.
Timeline
1927

The original Islay Mist is bottled for John Morrison's coming of age in December

1954

Ian Hunter, creator of Islay Mist and owner of Laphroaig Distillery, dies

1962

D. Johnston & Company merges with Seager Evans and Laphroaig and Islay Mist are licensed to Long John Distilleries Ltd.

1975

Long John Distilleries is acquired by Whitbread & Co Ltd.

1990

Whitbread sells all its Scotch whisky brands to Allied Lyons Ltd.

1992

MacDuff International acquires the Islay Mist brand form Allied Lyons Ltd.

2010

New packaging is introduced for the range
Owners Current owner
Previous owners
See also
Brand

Blended Scotch with one of the longest histories of any continuously-produced whisky.