Highland Queen Profile
Scotch Whisky
The image of Mary Queen of Scots on a prancing horse after landing at the port of Leith in 1561 became the constant design motif for Highland Queen blended Scotch. It has appeared on every label since its launch in the late 19th century, even after a change in ownership.
The brand encompasses a range of standard blends (NAS, Sherry Finished, 8 Years Old, 12 Years Old); premium blends (Highland Queen 1561, 30 Years Old, 50 Years Old); and single malts under the Highland Queen Majesty brand extension (Classic, 12 Years Old, 16 Years Old, 1986 Limited Edition, 40 Years Old and 52 Years Old).
Today the range is produced by The Highland Queen Scotch Whisky Co Ltd, a subsidiary of Picard Vins et Spiriteux, owner of Tullibardine distillery. No doubt a proportion of Tullibardine single malt makes it into Highland Queen.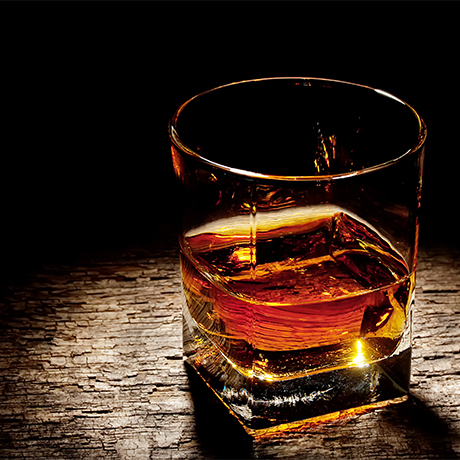 Production type

Blended Scotch
Single malt
Highland Queen History
Highland Queen was introduced by Leith-based whisky blender Macdonald & Muir in 1893 and rapidly became the company's flagship brand. The company took inspiration for Highland Queen from its proximity to the port of Leith, where Mary Stuart (later Queen of Scots) landed in 1561.
First distributed locally, Highland Queen soon became a household name in markets around the world as Roderick Macdonald spread the word for the brand overseas, regularly sending orders back to Leith.
In 1924-5 it was one of a handful of blended Scotch whiskies selected for sale at the British Empire Exhibition, held at Wembley, London. During this period and despite Prohibition, it became very popular in the US being 'transhipped' by importers from Nassau, St Pierre and Miquelon. It was also popular in Canada and Australia.
After the Second World War, in the face of intense competition in the blended Scotch markets, Macdonald & Muir renewed its focus on the UK market but also explored markets often overlooked by the big industry players, such as Finland and Venezuela. The brand was relaunched with new packaging, presentation and label design in 1976.
In 2008, The Glenmorangie Company (as Macdonald & Muir had become) sold Highland Queen and other brands to Picard Vins et Spiriteux, which proceeded to repackage, redesign and extend the brand range to its current corpus.
Timeline
1893

Macdonald & Muir is established and develops a range of whisky brands, the most prominent of which is Highland Queen

1918

Macdonald & Muir purchases a 40% interest in Glenmorangie distillery to secure stocks for its blends

1925-30

Macdonald & Muir assumes complete ownership of Glenmorangie distillery

1976

The Highland Queen range is repackaged

1980

Highland Queen Grand 15 is renamed Highland Queen Grand Reserve 15 Year Old

2008

The Highland Queen brand is sold to French group Picard Vins et Spiriteux

2009

The Highland Queen Scotch Whisky Co Ltd is established to produce the new brand range of Highland Queen
Owners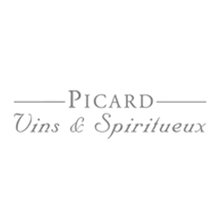 Parent company
Current owner
Previous owner
Macdonald & Muir

1893 - 2008
See also
Distillery & brand

French-owned site by the Dornoch Firth.

Distillery & brand

French-owned Perthshire venture.

Blender

Subsidiary of Picard Vins & Spiritueux, which bottles blends and malts.