Picard Vins & Spiritueux Profile
Picard Vins & Spiritueux SA produces and trades still and sparkling wines and spirits. It is based in Chassagne Montrachet, France and markets a wide range of wines produced on the company's own land.
These include the prestigious Chassange Montrachet estate in Burgundy, along with parcels of vines in Puligny-Montrachet, Saint-Aubin, Corton, Mercurey, Givry, Rully and Montagny, amounting to a total of 135 hectares of vines on five estates
Picard also makes French aperitifs, including Girard pastis, spirits such as Moyroud pear brandy, and Savannah rum, distilled on the Indian Ocean island of Reunion.
Picard is family-owned and has a presence in more than 50 countries, with three distilleries in France and Scotland and four bottling plants. As well as producing blended brands, the company is a major supplier of private label and third-party brands. Its Scotch-related assets, operated under the Terroirs Distillers subsidiary, are Tullibardine distillery and the Highland Queen and Muirhead's blended Scotch whiskies, with the Muirhead name also being used in relation to a range of Speyside single malts.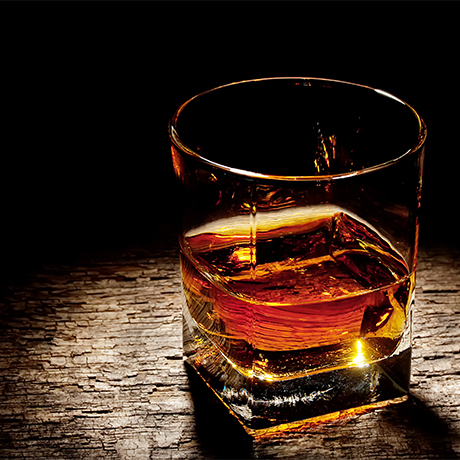 Picard Vins & Spiritueux History
The company was founded in 1951 by members of the Picard family with winemaking as its base, and the third generation is now at the helm of the significantly diversified enterprise.
Picard's first foray into Scotch whisky came with the acquisition of the Highland Queen and Muirhead's brands from Glenmorangie in 2008. The Muirhead's blend has its origins in Edinburgh's port of Leith, with Charles Muirhead and Sons being established in 1824. Highland Queen was created in 1893, when Roderick Macdonald set up in business under the name of Macdonald and Muir.
Picard purchased a Scottish distillery in 2011, buying Tullibardine distillery at Blackford from a group of private investors who had brought the distillery back into production in 2003 after it had been mothballed for 10 years. Prior to its purchase of Tullibardine, Picard had sourced malt whisky from the distillery for the previous three years.
Associated companies
Contact
Address

Picard Vins & Spiritueux S.A.




Route de Saint-Loup de la Salle


Les Noirots


Chagny




71150




France