The Last Drop Profile
Scotch Whisky
The Last Drop brand was created by two whisky industry veterans on a mission to seek out and bottle some of the rarest, most precious Scotch whisky lurking in Scotland's warehouses.
Since the brand's first bottling in 2008, The Last Drop has offered a variety of rare whiskies from both existing and lost distilleries, at ages ranging from 48-50-years-old.
The Last Drop Distillers bottles in the tens and hundreds with a price range in the thousands, retailing through selected partners worldwide. It does not restrict itself to Scotch whiskies, having released a Cognac in 2017, but for the time being, due to its impeccable credentials, most stocks have been sourced from Scotland.
Each bottle in the range comes complete with a miniature containing the same liquid, allowing purchasers to taste the liquid without opening the full bottle. According to the company, some customers simply like to keep the miniature 'as a souvenir'.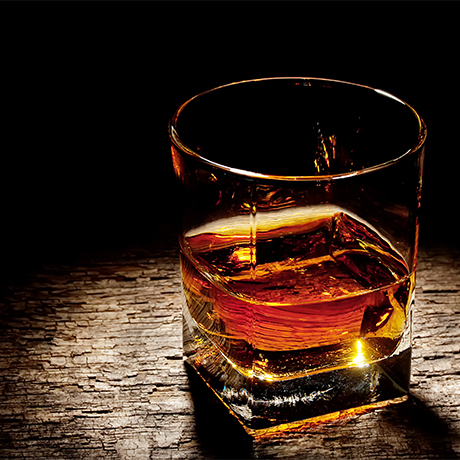 Production type

Blended Scotch
Single grain
Single malt
The Last Drop History
Spirits industry veterans James Espey and Tom Jago founded Last Drop Distillers in 2008 with a view to bottling a series of rare, old Scotch whiskies and other spirits.
The first release in 2008 was a vatting of Sherry cask-matured peated malt and grain carrying a 1960 vintage.
The expression was followed by the brand's first Cognac, a 1950 vintage from the Petite Champagne region, of which just 478 bottles were released.
The Last Drop has since grown to provide its expressions to luxury spirits markets worldwide, and in 2012 created a partnership in China with Golden Glen Wine & Spirits Ltd.
The company's profile and commercial success eventually drew the interest of Sazerac Company Inc of New Orleans, owner of Buffalo Trace Bourbon, which acquired Last Drop Distillers in 2016.
Timeline
2007

The Last Drop Distillers Ltd is created by James Espey, Tom Jago and Peter Fleck

2008

Release I, a 1960 blended Scotch, is launched with an outturn of 1,347 bottles

2012

Golden Glen Wine & Spirits Co Ltd becomes the Chinese importer and agent for the brand

2013

Release III, a 50-year-old blend, with 70 malt and 12 grain whisky constituents, is launched in December with an outturn of 388 bottles at £3,000 each

April 2015

The 48-year-old blend (release IV) is introduced with an outturn of 592 bottles and a price tag of £2,400.

October 2015

Release V, a 1967 Glen Garioch single malt, is launched. Only 118 bottles are produced at £4,600 each.

April 2016

A double-matured blend (release VI) launches with 898 bottles available at £3,000.

September 2016

Sazerac of New Orleans acquires the company and its assets for an undisclosed sum

November 2016

Release VII, a 1961 Dumbarton single grain, arrives on the market but only 32 bottles are produced. It is sold by invitation only.

2017

Release VIII, a Lochside single grain from 1972, creates an outturn of 106 bottles priced at £2,400
Owners
Parent company
Sazerac Company Inc

2016 - present
Current owner
Last Drop Distillers

2007 - present
Contact
Address

Last Drop Distillers Limited




400 Riverbank House


1 Putney Bridge Approach


London




SW6 3BQ




United Kingdom

Phone

+44 (0) 20 3705 5655

Visitor Opening Hours

Not open to the public