Compass Box Delicious Whisky Profile
Compass Box Whisky Company is headed by founder and whisky-maker John Glaser, who spent many years working in the wine trade before moving into Scotch whisky and a role as marketing director for Johnnie Walker.
As the company puts it, he established Compass Box Whisky "…based on his commitment to evolving practices in the industry to make great Scotch whisky more approachable and relevant to more people."
Unsurprisingly, given his wine background, Glaser has a deep commitment to wood quality when it comes to maturation, and at times he has pushed the boundaries of conventional whisky wisdom. For example, he created the first commercial blended grain Scotch whisky, named Hedonism, and Spice Tree, which fell foul of the Scotch Whisky Association (SWA) for its use of suspending staves of toasted French oak within conventional casks.
Compass Box offers a 'Signature Range,' which comprises The Spice Tree, The Peat Monster, Oak Cross, Asyla and Hedonism. Meanwhile, the company's 'Limited Range' offers limited edition whiskies such as Hedonism Quindecimus and Flaming Heart. Compass Box's third range is Great King Street – blended Scotch with 50% malt content, which also bears the company's trademark transparency about component whiskies and maturation regimes.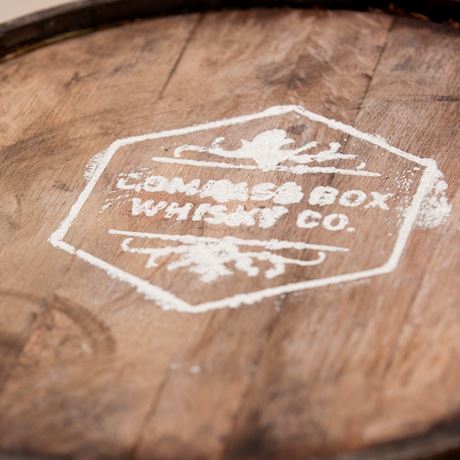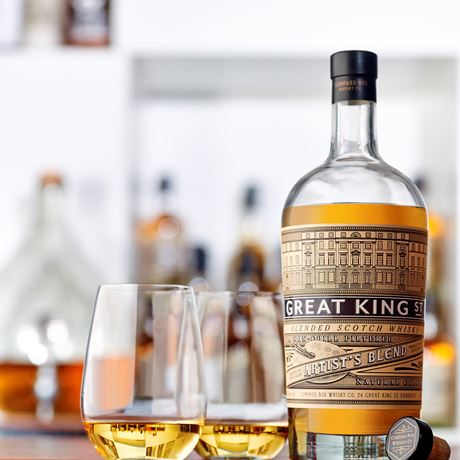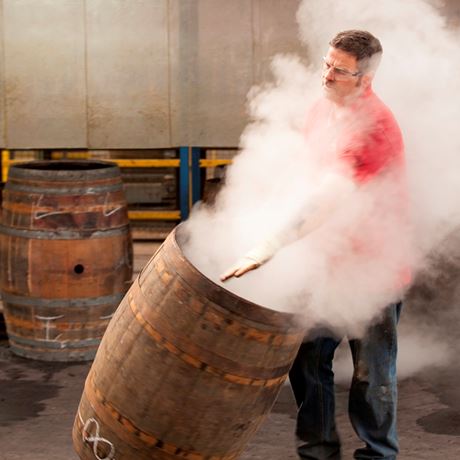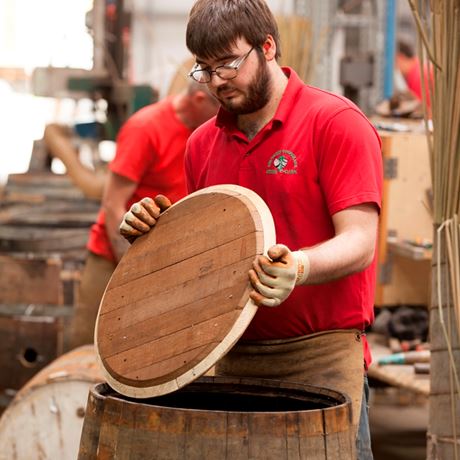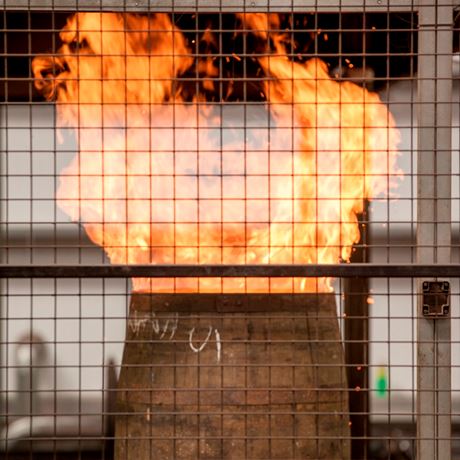 Compass Box Delicious Whisky History
Compass Box Whisky was established by John Glaser in 2000, and its first commercial release was the blended grain Hedonism, offered the same year. Peat Monster – originally just The Monster – was launched four years later, comprising heavily-peated Islay and medium-peated Highland malts, which went on to become the company's best-seller.
The original version of The Spice Tree blended malt was marketed in 2005, but withdrawn the following year, being replaced by a variant with heavily-toasted cask heads instead of the staves disapproved of by the SWA. The Great King Street range of blended Scotch whiskies was inaugurated with Great King Street Artist's Blend in 2011, followed by Glasgow Blend in 2014.
In April 2015, Bermuda-based Bacardi became a minority shareholder in Compass Box Whisky, having established a relationship with the company through a supply contract for component whiskies.
Distilleries & Brands
Asyla

Blended Scotch Whisky

Double Single

Blended Scotch Whisky

Eleuthera

Blended Malt Scotch Whisky

Juveniles

Blended Malt Scotch Whisky

Oak Cross

Highland Blended Malt Scotch Whisky

The Last Vatted

Blended Scotch Whisky
Contact
Address

Compass Box Delicious Whisky Limited




Chiswick Studios




9 Power Road




London




W4 5PY




United Kingdom

Phone

+44 20 8995 0899